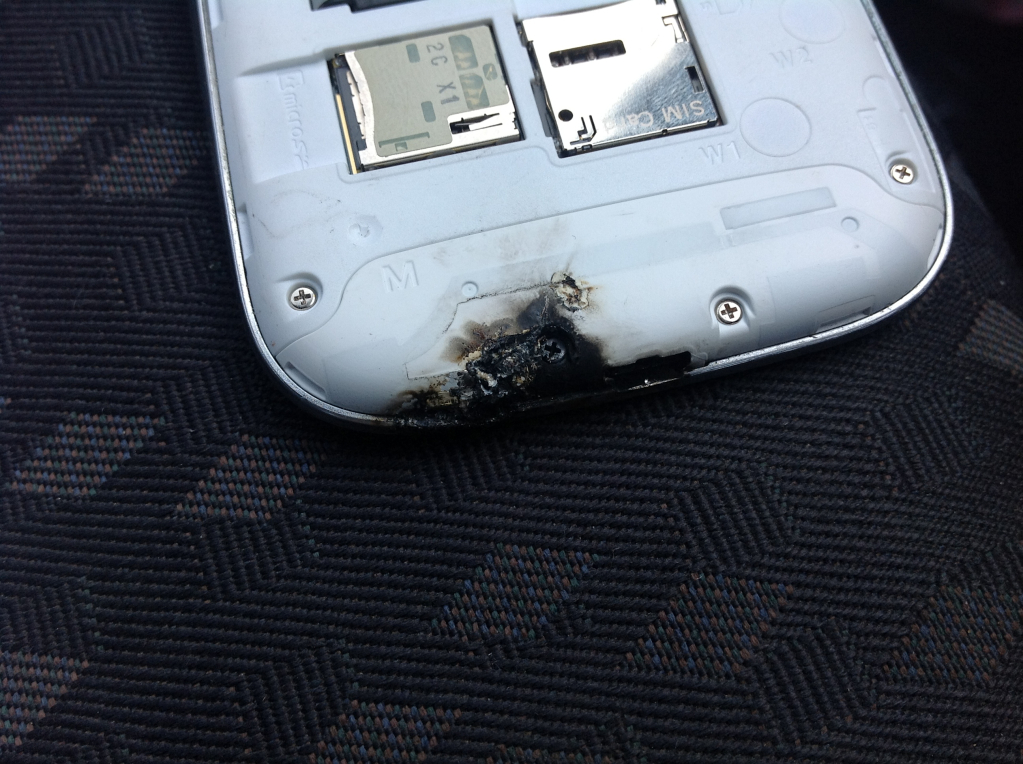 Last month a user by the name 'dillo2k10' posted on an online forum that his Samsung Galaxy S III caught on fire from the inside and melted the plastic casing; essentially, he claimed it exploded all on its own. Samsung promised to investigate the issue and, along with Fire Investigations UK (an independent third party), has concluded an 'external energy source', such as a microwave, caused the damage to the Galaxy S3. In other words, Samsung is saying the device caught on fire because of something that the owner – or someone else who handled the device – did to the phone as opposed to the device catching fire on its own.
As it turns out, dillo2k10 admits this whole thing was a mistake. dillo2k10 posted a follow-up comment to his original thread stating:
I would like to retract my original statement. The damage to the phone was caused by another person, although they were attempting to recover the phone from water this later caused the damage shown on the phone. It occurred due to a large amount of external energy and there was no fault with the phone. This was not a deliberate act but a stupid mistake.

I am unable to comment any further.
From reading between the lines, it seems like the Galaxy S3 in question received water damage and was then put in a microwave in an attempt to revive/save the device. The combination of water and microwaves is what later caused the phone to catch on fire. Dum, dum, dum. Or should I say dumb. dumb, dumb.
As a side but related note, I wonder if dillo2k10 had to return the Galaxy S3 that Samsung gave him for free as a replacement. I sure hope so. Sound-off in the comments below!
[Thanks Peter! | via Samsung Tomorrow]
Related Posts