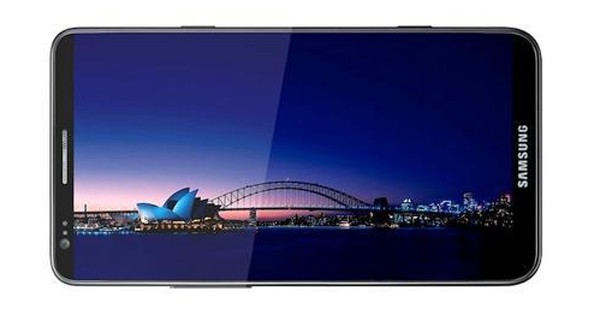 See the above image? It is may be the Galaxy Note 2. The above image was floated around the Internet earlier this year as a potential Samsung Galaxy S III but we all know that turned out to be wrong. Now it has reappeared, courtesy Samsung Pakistan. On Samsung Pakistan's Facebook fanpage the above image was posted as the Galaxy S III but was pulled and reinstated as the Galaxy Note… then it was pulled permanently.
In any case, whether it turns out to be the Galaxy Note 2 or not we won't have to wait long to found out. Reuters is quoting a Samsung representative as saying the Galaxy Note 2 will be released on August 29:
"We plan to unveil the next Galaxy Note at the Samsung Mobile Unpacked event in Berlin on August 29"
The August 29 date isn't the August 15 rumored earlier this month but it isn't that far off, either.
In addition to the release date, we have a new rumor about the Note for you. Korea Times is reporting Samsung Galaxy Note 2 will have a 5.5 inch 350 ppi flexible AMOLED display. Aside from the fact that the display will be flexible which is mind boggling in and of itself, the 5.5 inch form factor will make it one of the largest phones ever and the 350 ppi is stunning; for reference, the iPhone 4S's display is 326 ppi. Another interesting tidbit is Samsung will use "Unbreakable Plane" technology which will result in a thinner display thus extra space for a larger battery. Of course the rumor by Korea Times cannot be confirmed but Samsung showed off flexible displays earlier this year so they aren't that far fetched.
[via AndroidCentral, IntoMobile]
Related Posts