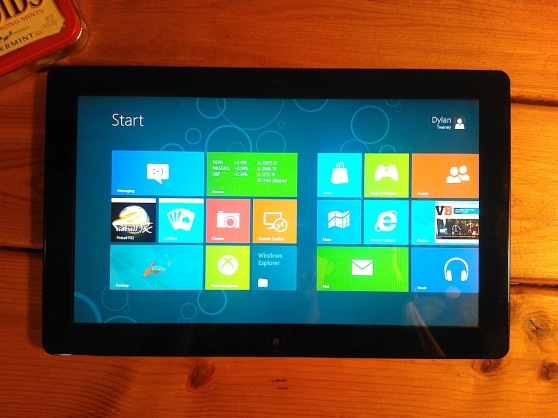 Microsoft's Windows RT is a lean version of Windows 8 designed to run on ARM based processors and which will not be sold as a standalone item (i.e. you can't buy Windows RT in a retail store or online — you need to purchase a tablet to get it). Earlier this year Microsoft announced that they would be entering the market with their own tablets, essentially competing with their long term hardware partners. Microsoft's Surface tablets are certainly top notch pieces of hardware and the decision to enter the market caused backlash from OEMs, most notably Acer whose executive stated the tablets would, "create a huge negative impact for the ecosystem and other brands may take a negative reaction."
Microsoft is now trying win back some partners by collaborating with them on Windows RT tablets. As reported earlier and now officially announced by Microsoft, the RT launch partners are ASUS, Dell, Lenovo, and Samsung. Their tablets have yet to be seen, but if they plan to compete with the Surface they have their work cut out for them. With this new announcement Microsoft is trying to show support for their partners while also detailing the great deal of collaboration they have undergone to get the Windows RT tablets right.
The release date for Windows RT is October 26 but pricing has not yet been made available; we will update you when the information is announced. Are you looking forward to the Windows RT/8 launch? Let us know in the comments below.
 [via Engadget]
Related Posts