Today's Giveaway is Youtube Downloader.  It's version is 1.1.
According to GOTD, it is:
YouTube Downloader is an easy-to-use program that will allow you to download video from YouTube.com. The program has a built-in video converter that supports all popular video formats and has preset settings for converting to formats compatible with iPod, iPhone, PSP, Cell Phone, Xbox and other devices. You can also search the YouTube server right from the program. Download YouTube Downloader right now and start downloading your favorite videos from YouTube.com.

Key Features:

Fast and simple to use
Download YouTube Videos to PC, Cell Phone, iPod, iPhone, PSP, and more
Build-In FLV Converter
YouTube Browser (with Search tool)
The Good

Simple to use
Built in instructions
Built in conversion

The Bad

Search doesn't always work
Very, very slow download.
[Warning: Opinion] Doesn't look that nice.
Rating (out of 10)
Features as Described

It's true- except it's not fast, but VERY slow, and the search didn't work when I tried it.

7

Ease of Use

Point and click.

10

Performance

98% CPU and 25 MB of RAM.  Firefox, while downloading a video takes about 15% CPU and 100MB of RAM.

7

Usefulness

A couple inputs.  Plus a lot of people want to download YT videos.

10

Arbitrary Equalizer

This category reflects an arbitrary number that does not specifically stand for anything. Rather this number is used to reflect my overall rating/verdict of the program in which I considered all the features and free alternatives.

8

Total

8.4
–>
Quick Verdict
Full Review
Hooray- another video.  Here's the installation: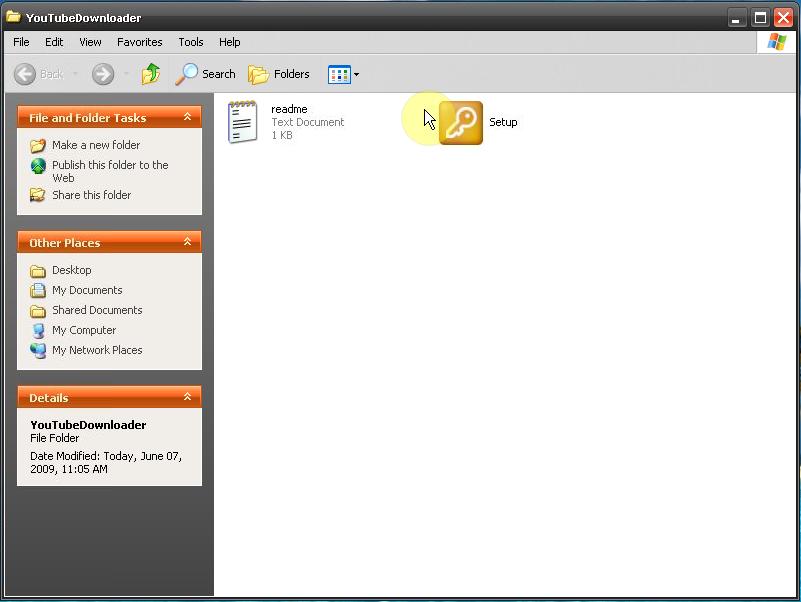 To view the video click above. If you have JavaScript disabled you will not be able to view the video by clicking above so instead click here.
And here's the actual usage (Note how annoyingly long the download takes- and I paused the video so you wouldn't have to wait!):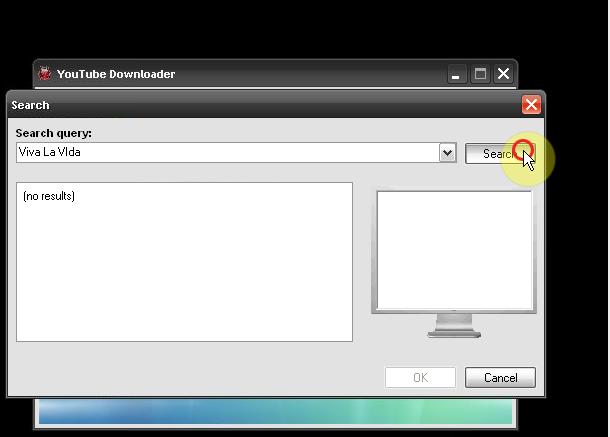 To view the video click above. If you have JavaScript disabled you will not be able to view the video by clicking above so instead click here.
This review was conducted on a VM running Windows XP Home Edition 32-bit. The specs of the laptop are as follows: 4GB of RAM and an AMD Dual-core 2.2 GHz processor.
And here's are free alternatives (just copied from another Youtube Downloader review):
Free Alternatives
URL Snooper is one of my favorite programs of all times. In fact it is on my list of programs to write about (expect to see a URL Snooper Tips 'n Tricks article in the near future).

URL Snooper literally does exactly what Sothink Web Video Downloader does: it monitors and finds streaming videos on the internet and tells you about it.

The difference between URL Snooper and this is:

URL Snooper is not just for videos – it works with streaming audio files also.
URL Snooper monitors your network traffic and detects streaming audio/video from there. Therefore URL Snooper is browser independent; in other words it works with all browsers.
URL Snooper does not have the fancy notification windows.
You cannot preview your video in URL Snooper before downloading.
While ClipFinder is not a program that is similar to URL Snooper or Youtube Downloader, ClipFinder allows you to download videos from 14 popular video hosting websites. Additionally, ClipFinder serves a search engine for the 14 popular video hosting services.

The video hosting services it supports are:

1. YouTube.com

2. iFilm.com (aka Spike.com)

3. Veoh.com

4. Dailymotion.com

5. Video.Google.com

6. Livevideo.com

7. Blip.tv

8. Video.Yahoo.com

9. Metacafe.com

10. Vids.MySpace.com

11. Sevenload.de

12. MyVideo.de

13. VideU.de

14. ClipFish.de

In addition to being able to search all those website simultaneously with the same query, you have the ability to download the videos (as mentioned above). You can either view a video and click on the download button, or click on "URL – Adress" button from the top and paste in a URL. You can download videos from any of the 14 websites mentioned above (you may also be able to download from more sources but I have not found any yet). The videos are downloaded to your Documents/My Documents folder.
RealPlayer (thx noha)
RealPlayer (as most of us probably already know) has a feature ("video grabber") that allows you to download streaming videos off the internet. All you do is right click on the video that is playing -> "Download with RealPlayer" and RealPlayer will download it.

Any videos you download with this you should be able to get with RealPlayer.
(The above was copied from the Sothink Web Video Downloader review)
Final Verdict
Youtube Downloader has potential. If I could've gotten the search to work and had it been faster, I would have maybe even recommended it. However, I must instead recommend
ClipFinder
.  Remember, though, there's a billion different ways to download Youtube.   Just make sure to
download what's going to be taken off soon
download only things you're allowed to download.
Related Posts