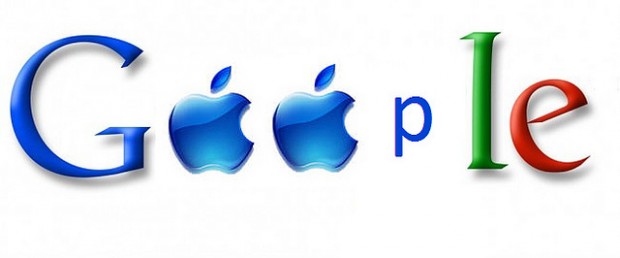 Amid all commotion of patent wars, it looks like two giants are secretly negotiating on the sidelines. Whom might these two giants be? None other than Google and Apple themselves.
Quoting "people familiar with the matter", Reuters is reporting Larry Page (CEO of Google) and Tim Cook (CEO of Apple) conducted a phone conversation last week. This phone conversation is part of behind-the-scenes talks between Google and Apple regarding "range of intellectual property matters, including the mobile patent disputes between the companies". While the phone conversation last week didn't result in any sort of agreement, Reuters says the two agreed to continue talking such as a meeting that would have been held this Friday had it not been cancelled.
It isn't entirely clear what Page and Cook discussed/are discussing but the obvious comes to mind: patent disputes regarding iOS and Android. It could be that the two are entertaining the idea of some sort of ceasefire or licensing agreement; or maybe they just like telling each other bedtime stories involving lawyers, patents, and angry mobs. On a serious note, hopefully any settlement between the two will cover Android OEMs; if Google leaves its manufacturers out in the dust, it won't bode well for Android.
Aside from just Page and Cook, Google and Apple underlings also got a chance to converse with the other half.
Any patent licensing agreement with Google would be a significant about-face from Apple, who's late iconic CEO Steve Jobs vowed to destroy Android. Maybe Apple has realized it may be able to kick Samsung's ass but Android isn't as hopeless as it looks, especially since Google acquired Motorola and is looking to get iPhone, iPad, and Mac banned from the United States.
That said…
How dare Goople go behind our backs to sign a truce? Apple vs Android has been juicy gossip for blogs all over the internets; don't deprive us of that you jerks.
[via Reuters | Image via joe.ross]
Related Posts