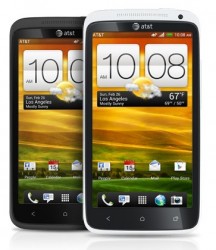 Rooting your AT&T HTC One X will help you to enjoy the power of your device to the extent you command it to. Please note that this guide is applicable only to AT&T HTC One X with firmware versions 1.73 and 1.82.
Disclaimer: This guide is intended as a helpful "how to". dotTech and its writers are not responsible for any gain or loss (including but not limited to bricked devices) incurred as a result of following this guide. Root your device at your own risk. Rooting may void your warranty.
Requirements
This guide will help you to root your AT&T HTC One X using one-click tool. This guide is specifically for devices with firmware versions 1.73 and 1.82. Please do not use this guide for rooting other firmwares. Proceed at your own risk.
Before We Begin
To start with getting your AT&T HTC One X, make sure that you are ready with the following:
Download root-one-x.zip (rooting files) to your computer. Extract this file to any preferred location.
HTC USB drivers for Windows, if you are running Windows, or the drivers for Mac or Linux if you are running those. Install the drivers if you haven't installed them already.
Make sure that USB debugging is enabled in your device (Settings -> Developer Options -> USB debugging).
How To Root AT&T HTC One X
To root your AT&T HTC One X, follow the steps below:
First make sure that you have installed the required drivers as mentioned in the above section.
Now, connect your AT&T HTC One X to your computer using a USB cable.
Make sure that the device is in Charging Only mode.
For safety, make sure that no other Android device is currently connected to your computer.
Open the location to which you had earlier extracted the contents of root-one-x.zip.
Run root.bat by double-clicking it.
Wait till your device is rebooted a number of times and the rooting process is complete.
That's all! You have now successfully rooted your AT&T HTC One X.
Open up your Apps list and you will notice a new app 'SuperSU'. You can access it anytime to manage root permissions for different apps.
Conclusion
Enjoy your all new rooted AT&T HTC One X. Go ahead and tweak your device to your needs. Now you can do things such as manage app permissions, block ads, or deny apps Internet access.
[via XDA]
Related Posts