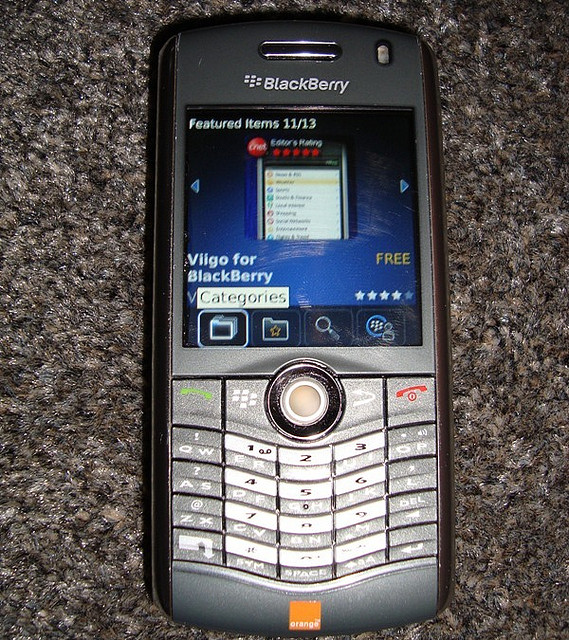 In my time writing for dotTech, I've written quite a few articles on iOS, many on Android, and a lot on Microsoft. However, there's been one smartphone maker that's been curiously absent, despite my daily research. Today, in an interview with All Things Digital, a Pacific Crest analyst may have told us why. In his words:
BlackBerry sales were largely unchanged in August versus July; however, we detected meaningfully lower inventory levels versus a month ago.
He went on to state that he found another alarming statistic for Blackberry:
…a meaningful number of carrier retail locations [have] not sold a single BlackBerry in over a month.
When naturalists go out into the wild to catalogue animal species, it's easy to spot declining numbers – especially if the counts occur fairly close together. In the world of nature, this is a few years. In the world of tech, a month is enough and the conclusion is the same. BlackBerry is slowly following the fate of the Dodo bird – it's going extinct.
Research In Motion, the company responsible for BlackBerry, isn't going quietly into the good night, however. Despite their disturbing first quarter of fiscal 2013 (losing a mind-numbing $518 million), and the fact that BlackBerry smartphone shipments are down 41% compared to the prior year, RIM is still trying to turn around this death march. Although there have been calls for RIM to license out BlackBerry OS or their backbone infrastructure, RIM is betting it all on BlackBerry 10, a touch optimized, completely reworked, and presumably consumer friendly iteration of BlackBerry OS set to appear in early 2013.
Of course RIM will have to convince consumers their product is worth buying. If consumers start demanding BlackBerry 10 products, then cell phone carriers and retailers will be more likely to promote and sell BB10 devices, which in turn will help pump life back into the struggling Canadian smartphone maker. If consumers don't start demanding BB10, carriers and retailers have no incentive to try to push the devices onto consumers when consumers are happily willing to shell out the same or more money for an iPhone or Android.
Only time will tell if BB10 saves RIM or if it is past the point of no return. And from the way things are looking now, it's probably the latter over the former… especially with an iPhone around the corner that is expected to break world records.
[via Cnet | image credit: crissachwell]
Related Posts