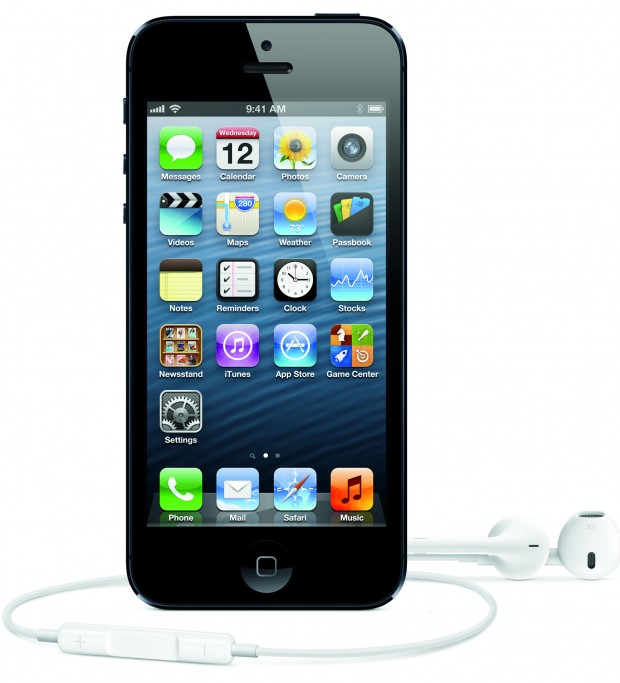 iPhone lovers can finally rejoice as Apple has unveiled the next generation of the iPhone, the iPhone 5 today. The company unveiled the long awaited iOS device at a magical event in San Francisco. We heard a lot of pre-release rumors and reports about the iPhone 5 despite Apple chief executive Tim Cook's announcement to "double down" on secrecy, and now it's time to see if those rumors were true or not.
The first rumor we heard about the next iPhone is that the device will be larger, taller and will feature a 4-inch screen which turns out to be true. The iPhone 5 has a 4-inch screen at1136x640 screen resolution and 326PPI just like the rumor mill suggested. The larger screen is now capable of showing 5th row of icons and the apps that won't be updated will appear in the same size as before while placing black borders on the blank space.
Another rumor that we heard recently about the next iPhone has LTE support is also accurate. The iPhone 5 features a single chip for voice and data and a single radio chip for offering ultrafast wireless. Phil Schiller said when announcing the LTE feature that they worked with some of the major carriers inin the US including Sprint, Verizon and AT&T to bring the "complicated networking tech" on iPhone 5.
The iPhone 5 also features the rumored A6, a smaller and faster processor that offers faster performance, 2x faster CPU and 2x faster graphics. They also announced iPhone 5 optimized apps. Phil said that the upgraded processor can now "marry mobile with console graphics, it's never been done before."
The next iPhone will be carrying an 8-megapixel camera with backside illumination, Hybrid IR filter, f/2.4 aperture ,and five-element lens. It's titled as the "iSight" camera and is 25 percent smaller than the iPhone 4S. Another feature of the new iSight camera is Panorama mode. The iSight is capable of 1080p video capturing, face detection, and improved video stability. Moreover, the front camera now supports HD and FaceTime can be done using cellular.
There were rumors about the dock connector and turns out, that rumor was also true. The new iPhone features the new "lightning connector" that comes with all-digital, 8-signal design, improved durability, and is 80% smaller. The iPhone 5 will be running iOS 6 and features new maps app.
The 16GB model will be available for $199, 32GB for $299, and the 64GB for $399 like the previous iPhone 4S (all with two-year contract). You can pre-order the phone on 14 September and the phone will start shipping on 21 September. Will you be buying one? Let us know in the comments below!
Related Posts