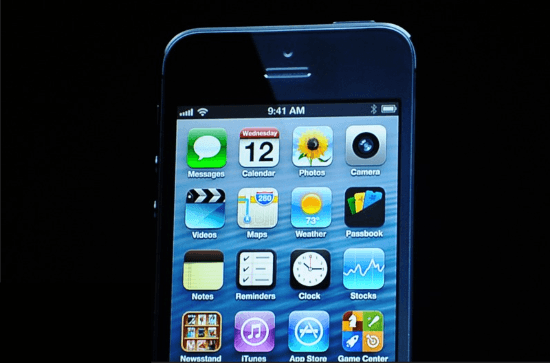 Apple held a much-anticipated event today in San Francisco. Let's take a look at the major things announced.
As already covered, the iPhone 5 has been officially unveiled. The iPhone 5 features a 4-inch screen with 1136×640 resolution and now shows 5 rows of icons. It is 7.6mm in thickness and weighs only 112 grams. Other attractive specs include quad-core A6 CPU (which works 2 times faster than the one in iPhone 4S), LTE connectivity, 8-megapixel camera with iShutter technology (which is capable of 1080p video recording), iOS 6, and some new apps designed for the iPhone 5. The 16GB model will be available for $199, 32GB for $299, and the 64GB for $399 like the previous iPhone 4S (these are two-year contract prices). You can pre-order the phone on 14 September and the phone will start shipping on 21 September. Semi-surprisingly, there doesn't appear to be NFC support.
Apple revealed new iPods today, iPod Touch 5G and iPod Nano 7G. The iPod Nano 7G features a big 2.5-inch display, Bluetooth, FM tuner, and a large home button. The iPod Touch 5G features a similar, iPhone 5-like 4-inch display, iOS 6, Siri, 5-megapixel iSight camera with 1080p video recording capability, FaceTime HD camera, and A5 dual-core processor. The new iPod Touch will be available for $299 with new colors while the iPod Nano will be available for $149.
All three devices — iPhone 5, iPod Touch 5G, and iPod Nano 7G — have Apple's new "Lightning" technology. What is this new technology? Basically a smaller output port (i.e. dock connector).
The company demoed 'Real Racing 3' and 'Clumsy Ninja' when presenting gaming on iPhone 5 and iPod Touch 5G and unveiled an updated version of iTunes which really looks attractive. They also announced the rumored, re-designed EarPods which will be a "more natural fit" and will offer increased durability. These EarPods will be available from today and the new redesigned iTunes will  released in October for Mac and PC. We were expecting to see the iPad Mini and an updated Apple TV in the event, but looks like Apple is planning for another event in October like the rumor mill suggested.
Unfortunate for Apple, the press event was quite dull. Not only does it feel like Apple's flagship product — iPhone 5 — is playing catchup with its Android competitors, but most of the features the company announced today were not really surprising as most of them were already reported as rumors. You are losing your touch, Apple.
Related Posts