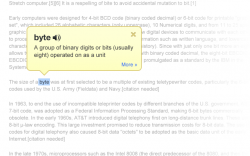 When you're in college you find yourself reading quite a few academic papers. And every now and then, even for people with huge vocabularies, you may encounter a word that makes you go "Huh?" Google Dictionary is an extension for Chrome that will make sure you don't have to go digging through your backpack for a dictionary and waste time that you should be studying. Double clicking any word will pop up a small window with a definition ready to go for you.
Alternately, a small dictionary is placed in the extensions section of your browser bar (I'm starting to think all browsers should have their own optional toolbar for extension icons only), and when you click that you can type a word for a similarly quick definition. There's even an audio option on both that will allow you to hear the word pronounced in case the pronunciation is what's throwing you off.
In addition to the simple definition, you also get all the other things you would expect from a dictionary when using the extension button – such as synonyms, tenses, and even uses of the word from around the web to give you context. All in all, a useful little extension.
Price: Free
Version reviewed: 3.0.15
Requires: Chrome
Google Dictionary on Chrome Webstore
Related Posts