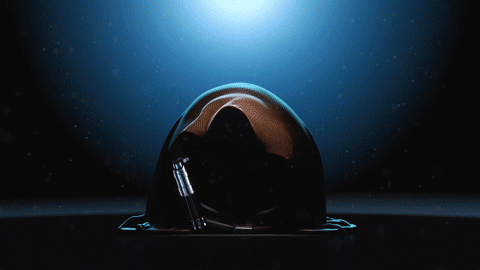 Despite being only roughly three years old, Angry Birds has been an icon for modern mobile gaming. Rovio first tasted success as a paid game on iOS, then tried their hand at an ad-supported Angry Birds for Android and made so much money from ad revenue a month (at one month, it is said to be $1 million a month), it blew everyone away. With such a successful game, it is no surprise Rovio turned it into a franchise, not only releasing follow-up games like Angry Birds Seasons, Angry Birds Rio, and Angry Birds Space but also releasing Angry Birds merchandise — bags, toys, shirts, etc. — and even porting Angry Birds to traditional desktops.
Recently Rovio tried to prove it isn't a one trick pony by releasing a game completely unrelated to Angry Birds, Amazing Alex. Amazing Alex flopped so Rovio followed it up with an Angry Birds related game, Bad Piggies, which has taken off. Now Rovio is going back to its star gem.
Today Rovio tweeted a teaser hinting at a potential Star Wars-themed Angry Birds: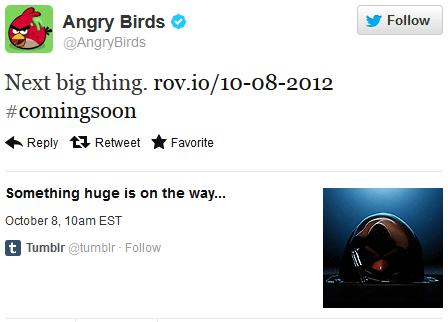 Aside from the announcement date (this up coming Monday), we don't know much. But it surely looks like something that is Star Wars related, especially considering the animated GIF (of a bird with lightsaber in hand) Rovio posted on its Angry Birds Tumblr blog (which looks like shit, by the way — the blog, not the GIF).
I don't know about you but as long as I get to use a lightsaber, I'm sold.
Related Posts