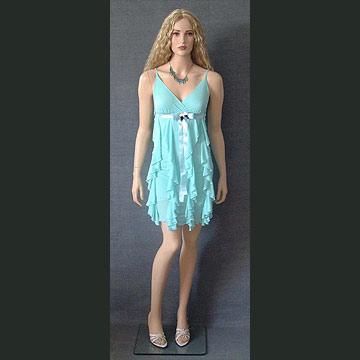 If such a day would come where your significant other decides to end the relationship, most likely for someone else, what would you do? Would you simply move on with your life, cry her a river, take a vacation to the Moon, go hiking, or would you spend $18,000 to create a sex doll made in her image? Apparently, an Italian businessman did the latter.
The unnamed 50 year old Italian businessman was distraught after his ex-girlfriend dumped him for unknown reasons, so he went to Temptations toymaker Diego Bortolin and asked if he could recreate his ex-girlfriend as a realistic sex toy. The 50 year old man brought with him a few pictures of his former lady for Diego Bortolin to use, and he asked to make her breasts bigger.
(The image you see above isn't the image of the actual sex toy.)
Usually, Bortolin would charge a cool $5,000 to get the job done, however, this is a special case. The man wanted the sex toy to have all the features of his ex-girlfriend, even the teeth and nails should be similar to the real thing, so Bortolin charged a special price — $18,000.
Now here's the kicker, the sex toy is quite flexible and is capable of taking any position humanly possible. Meaning this little old man is going to be quite busy during those lonely nights with this realistic sex toy; let's hope he doesn't kill himself in pain and anguish when the toy doesn't vocally respond to his seductive ways.
It is never easy going through a breakup, especially if had been in a relationship with the person for any number of years. However, this is not the way to handle it, you just don't go ahead and make plans to have a realistic sex toy created out of your ex's figure and likeness. What do we suggest? Simple; eat a pack of Snickers.
[via APP]
Related Posts