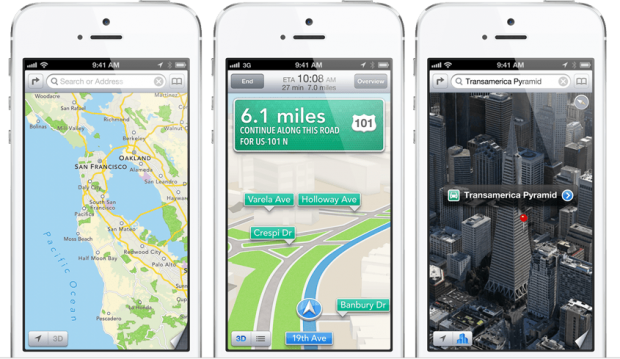 Since the release of the original iPhone in 2007, Apple has commanded ever-increasing and ever-loyal fans. This is evident not only via online trolling conducted by so called iSheep but also by the fact that Apple enjoys a high-rate of repurchases; that is to say, many people who own Apple products intend on buying or have bought new Apple products, either upgrading to buying a new type of device. However, according to a new survey conducted by Strategy Analytics, loyalty to Apple among iPhone owners has decreased for the first time since 2007.
In 2012's survey, current iPhone owners in the United States and Western Europe were asked if they will buy another iPhone. 88% in the US and 75% in Western Europe responded they most likely or definitely will purchase their next smartphone from Apple. For all intents and purposes, a repurchase rate (which can also be thought of as a loyalty rate) of 88% and 75% is extremely high, and no other smartphone manufacturer enjoys such high loyalty. The issue, however, is that these rates have fallen — they were 95% (United States) and 88% (Western Europe) in 2011. In fact, as I have already mentioned, this is the first time Apply loyalty among iPhone owners has decreased since 2007.
Why has loyalty declined? It isn't hard to guess — there are two main reasons.
Firstly, Apple has been getting a lot of negative press lately, primarily due to how they are constantly suing other major tech companies but also due to failures in their latest products, such as iOS Maps. There has always been some negative press about faults in iPhones since its release, so it is more likely Apple's courtroom antics that are coming to bite the company back in the butt. Karma, if you ask me.
Secondly, the competition has grown more fierce over the years with iPhone alternatives, such as the Samsung Galaxy S III, shining in areas Apple still refuses to go. When Apple releases a new phone that, more or less, looks and behaves like the previous model, then some people perceive that as a lack of innovation on Apple's part, despite if the new phone (in this case, the iPhone 5) is an excellent product in its own right. Seeing as one of the major reasons many people have stuck around with Apple is due to their continual innovation, it makes sense that the perception of decreased innovation would hurt loyalty.
Of course a slight decrease in loyalty is far from a deathblow to Apple and the iPhone. However, it could indicate that the iPhone wave has reached its climax. Only time will tell.
Are you an iPhone owner? Do you plan on purchasing an iPhone the next time you upgrade? Or were you an iPhone owner and jumped ship to the competition? Let us know in the comments below!
[via Twice]
Related Posts