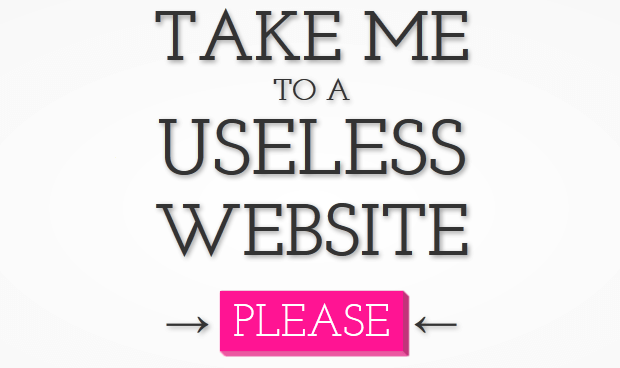 Have some time to kill? The Useless Web is more than happy to oblige.
The Useless Web has put together a list of websites that it declares to be the most "useless website(s)" on the web. It then offers you the ability to visit one of these random useless websites with the click of a button.
In the name of proper research, I decided to take it for a spin myself and came up with such gems as heyyeyaaeyaaaeyaeyaa.com and omfgdogs.com. And I came away with a grin on my face because, as useless as some website may be, they can also be fun.
Try it for yourself from the link below, and let us know in the comments what you find. Who knows what you might end up seeing.
[via The Verge]
Related Posts