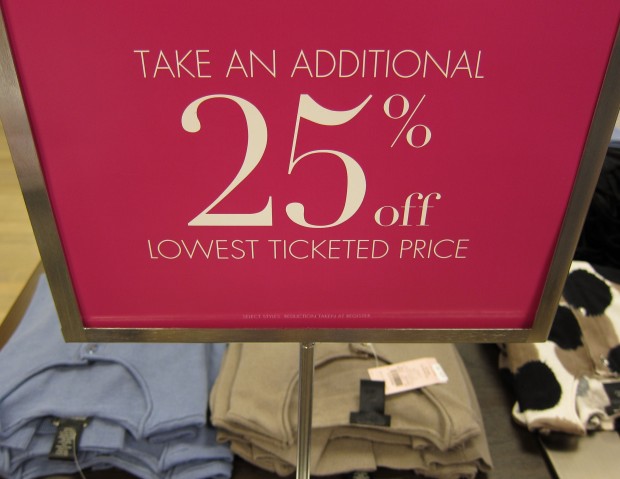 One of Sear's doorbuster sales this Black Friday* was a 50-inch Toshiba LED HDTV for $299 (which is one of the only, if not the only, real Black Friday deals this year). My brother wanted this TV. Sears was opening their doors, and featuring this particular doorbuster, at 8 PM on Thursday. My brother's genius idea was to go stand in line at roughly 6 PM and grab the TV when the doors open. When he told me that, I, frankly, called him an idiot and told him he will never get the TV by lining up two hours prior to opening; at 6 PM the line will already be huge. So my brother went and did something clever — he had Wal-Mart price match the TV.
[*For those that don't know, Black Friday is the day after Thanksgiving in the United States where retailers feature huge discounts on their products to lure shoppers.]
Long story short, my brother ended up getting the 50-inch Toshiba from Wal-Mart for $299 without having to stand in any line to get it; he simply showed Wal-Mart that Sears was selling it for this price and Wal-Mart price matched the TV. The whole process wasn't as simple as it should have been thanks to Wal-Mart associates who don't know what they are doing (he was first denied then went back and was able to price match), but in the end he got what he wanted and how he wanted it — without having to spend all Thursday (or longer) lined up.
You see most retailers have a policy to match the price of their competitors (some even price match to online retailers). If you find the same product at a different store for a lower price, stores with price matching policies will sell that product to you for that lower price. Now, of course, price matching has its restrictions (e.g. the other store must have it in stock), so it doesn't always work. However, it is particularly useful on Black Friday because some stores — such as Wal-Mart (and Best Buy, too, I believe) — will price match doorbuster deals. You know, those deals that are short in supply at other stores. All you have to do is present proof (typically in the form of a flier), and ask.
The best part is stores rarely feature the same products as doorbusters. So while you may be hard pressed to get product A at store Z because it is a doorbuster at store Z, the same product isn't a doorbuster at store Y so store Y doesn't have more demand than supply — they have sufficient stock; if store Y is willing to price match store Z, then you can easily grab product A from store Y for the same price that store Z is advertising it for… all without having to deal with lines.
Price matching isn't only for Black Friday, however. It works throughout the whole year, although it typically isn't as lucrative. Still, it can often help you earn discounts regardless of the time of the year.
Trust me, if you want to avoid lines next Thanksgiving, find out which retailers will price match doorbusters and swing in there instead of lining up; it will be worth it.
Related Posts