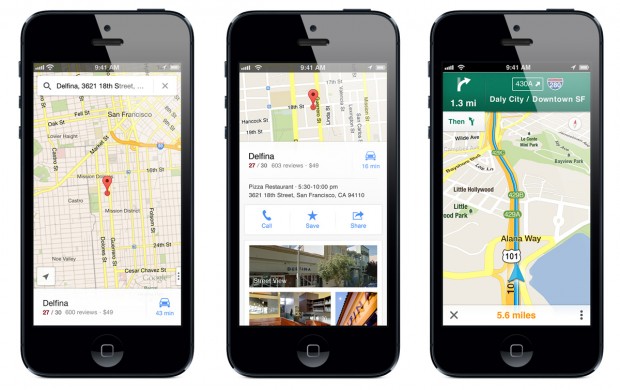 A day after I tell Google "pretty please", they answer! Although I'm pretty sure I'm only one of the many who were waiting for this day to come, today marks the return of Google Maps to iOS. The app has just been released to the app store and is available in 40 countries, with more sure to follow.  It's obvious people have been waiting for Google's version of maps, because within 24 hours the app has reached the number 1 spot in the Top Free Apps chart.
http://youtu.be/KEz1sSKCpIc
Unlike some of Google's other iOS apps, Maps is a fully native app. The results are immediately noticeable with the app handily matching Apple's own maps, and some reports are claiming that it's even faster. The design of the new Google Maps for iPhone is also a standout, with the new simpler and flat design aesthetic Google has been using in full effect here.
The functionality of the app is also something to rave about, with every single feature you would want save for offline maps. The transit directions that were glaringly missing in Apple's app, street view, and even turn-by-turn directions are all here. Perhaps most importantly, it's a maps app that uses Google's unmatched amount of data, so snafu's like directions to Milduras City or a flattened Eiffel Tower shouldn't be an issue here.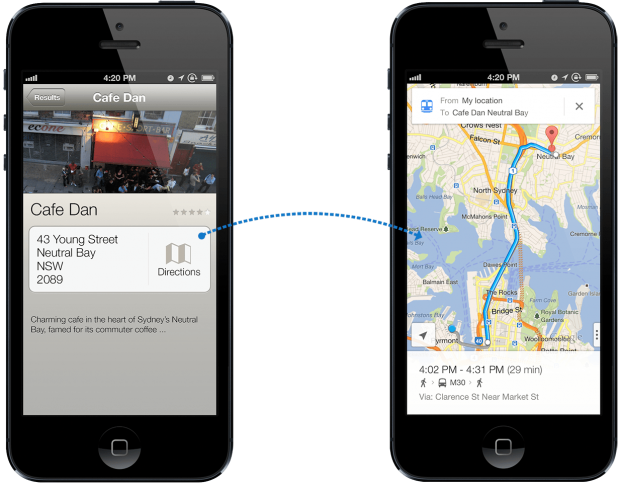 Some had feared that Apple might not even approve the app and force people to stick with their own mapping solution, but they have instead made the wise choice — giving the people the choice. Apple has a lot of talented people, so I'm not counting them out of the maps game forever. But for now, it's clear what the best choice is.
Google Maps on Apple App Store
Related Posts