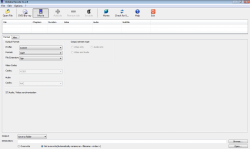 When it comes to media converters, there are tons to choose from. Usually when I look for one, I want three things. First, I want it to be free. Second, I want it to convert tons of different formats, and last, I want it to actually work! That being said, Xmedia Recode Portable does all of this and more.
WHAT IS IT AND WHAT DOES IT DO
Main Functionality
Xmedia Recode Portable is a small program that you do not have to install. It is able to convert your media into tons of different formats. To make things easier, the program even comes with a "profile" system. Here you can select the program you want the media to run on. From there, this program will choose the best media format for that device.
Pros
Portable, no installation required
Supports conversions for the following formats: 3GP, 3GPP, 3GPP2, AAC, AC3, AMR, ASF, AVI, AVISynth, DVD, FLAC, FLV, H.261, H.263, H.264, M4A, M1V, M2V, M4V, Matroska (MKV), MMF, MPEG-1, MPEG-2, MPEG-4, TS, TRP, MP2, MP3, MP4, MP4V, MOV, OGG, PSP, (S)VCD, SWF , VOB, WAV, WMA, and WMV.
The latest version added new profiles, which make for quick converting to formats supported by certain devices
Supports multiple languages
Very user-friendly
Cons
Nothing major I can think of
Discussion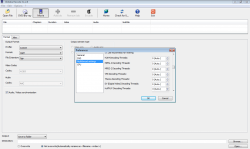 There are actually a lot of things to like about Xmedia Recode Portable. However, the first thing that people tend to like about it is the fact that it is completely portable. There is no reason to install anything, just unzip and go. This is perfect for people who want to convert programs on the go or simply do not like installing things to their computer.
The next thing you may notice about Xmedia Recode Portable is all of the different file formats it can convert. To see a full list of these formats check out the "Pros" section above. As you can clearly see, there are not many file types that this program will not be able to make for you.
However, for some people the winning factor for this program may be the fact that it is extremely user-friendly. A lot of this has to do with its profile system. This system allows you to choose a device you want to convert media for, and the program will choose the best format for that device. So let's say you are converting a movie to play on your iPad, but you are not sure which file format to use. Well, simply choose iPad from the dropdown box under profile, and the program can help you make that choice.
There are tons of profiles to choose from. The iPad was simply one example. This program is able to convert to so many devices that you can almost guarantee that yours is going to be on there. If not, you can always manually select a file format to convert to. The latest update for Xmedia Recode Portable actually added more devices to the profiles list.
CONCLUSION AND DOWNLOAD LINK
Overall, I don't think you are going to find a much better converter than Xmedia Recode Portable. It is free, portable and easy to use. To cap it all off, it is able to handle tons of different media files. This is a program that simply works, and that is actually very refreshing. Highly recommended.
Price: Free
Version reviewed: 3.1.3.7
Supported OS: Windows XP / Vista / 7
Download size: Downloader is only 367KB, but final program is close to 7MB
VirusTotal malware scan results: 0/39 (VirusTotal is for the actual Zip file for the program, and not the download installer)
Is it portable? Yes
Xmedia Recode Portable homepage
Related Posts