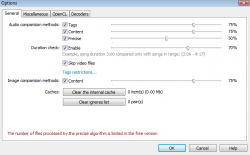 If you are into collecting music on your computer, you probably know that maintaining your collection can be difficult. Sometimes you already have a song on your computer, but when you rip a CD you end up with another copy. If you have not been keeping track of your music collection it may be getting out of hand. With all the moving, ripping, downloading and transferring you do, you are bound to end up with a few songs that are the same. The good news is that Similarity is here to keep your music collection well organized.
WHAT IS IT AND WHAT DOES IT DO
Main Functionality
As the name suggests, Similarity is a program that looks for music files on your computer that are duplicates. After it finds music that is the same, it lists it. From there you can delete the copy of the music that you do not want. In short, this program will help save room on your computer while keeping your music collection in tip-top shape.
Pros
Quickly scans your computer for duplicate music files
Extremely basic interface makes it very user-friendly
Can choose which drives you want to scan. Searching only the areas where music is saved on your computer will cut down on search time
Does not compare music by title or tag information. Instead, it checks for song bitrate, amplitude cut value, frequency, etc
Supports multiple music files: MP3, AAC, M4A, WMA, OGG, WAV, FLAC, APE, WV, and MPC
Cons
Free version is missing some of the features offered in the Pro version
Discussion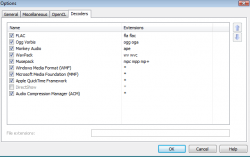 Using Similarity is extremely easy. After installing, you will see that the step up is very basic. On the left side of the program is an expandable list of folders. Here you can check which drives or folders you want to scan. The fewer folders you select, the quicker the search will be over. Thus, it is a good idea to only include folders where music is stored on your computer. When you are done choosing folders, just hit the "Play" button at the top of the program. This will start your search.
So why do I like Similarity better than other music comparing tools? This is mostly because it does more than just simply compare track titles and other tag information. So if you have the same song saved as two different names, this program can find it. It does this by analyzing files based on various parameters such as the song's bitrate, amplitude cut value, frequency, etc. Not only that, but the program is able to read a variety of popular music formats.
The biggest problem I had with this program was the fact that it has a Pro version. This costs $19.95 for a one-year membership. Due to the fact that there is a Pro version, the free version is of course missing out on some features. For example, in the free version you have to manually delete duplicated songs, but in the Pro version the program can do that for you.
CONCLUSION AND DOWNLOAD LINK
In the end, the free version of the program is perfect for people who do not have a ton of music saved on their computer but think they may have multiples of the same song. Although you have to delete these multiples manually, it is a small price to pay to get the program for free.
Price: Free
Version reviewed: 1.8
Supported OS: Windows XP / 2003 / Vista / 7
Download size: 1.72MB
VirusTotal malware scan results: 3/44 (Results include CNET Downloader)
Is it portable? No
Related Posts