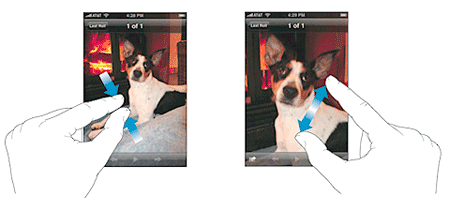 Apple just can't seem to catch a break when it comes to patents, as another one of its most important patents has been rejected by the United States Patent and Trademark Office. This is the second in recent months, following the company's patent for the "rubber band" effect being temporarily invalidated in September.
The patent in question this time is U.S. Patent No. 7,844,915, which deals with detecting whether a finger or multiple fingers is scrolling on touch screens or commonly known as the "pinch-to-zoom" patent. This is the very same patent that Apple was able to successfully sue Samsung with for alleged property infringement during the summer, so it would be an understatement to say that it is one of the more important patents in their portfolio.
Even though the patent has been rejected, it wasn't invalidated, giving Apple a (long) shot at the patent in the future. Despite that, score one for Apple's rivals and haters.
[via BGR]
Related Posts