Windows Store app is the big new thing in Windows' history. For the first time, Windows has programs that are optimized for touch-screen device. Works like other mobile app stores, Windows Store has many options to help developers get highest profit as they can. One of them is the ability to localize their apps; that means a developer can hide an app from appearing in the U.S. Windows Store if they want to focus their app on the local language. Therefore, you may can't see all apps that available in Window Store. However, Windows Store in Windows 8 has the option that allows you can search and use localized apps. In this article, I will show you how to do that.
HOW TO TURN OFF LOCALIZATION IN WINDOWS STORE
By default, Windows Store just shows and searches apps that use the same language as your system does. To turn off this option, you should follow these steps.
Open Windows Store in the Start screen.
You need to press Windows + I hotkey (on the table, swipe from the right edge and choose Settings) to bring up Settings panel.
In Settings panel, you should select Preferences.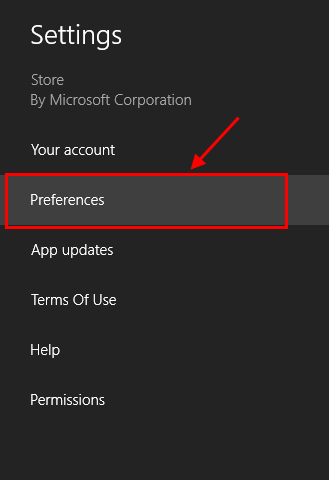 After that, you can see the Preferences page that contains the option "Make it easier to find apps in my preferred language."
By default, the switch is in the On position; so that, you need to switch it off.
When you done, you should close Windows Store then open it again. Now, in your search result, you can see apps that are not available in your language.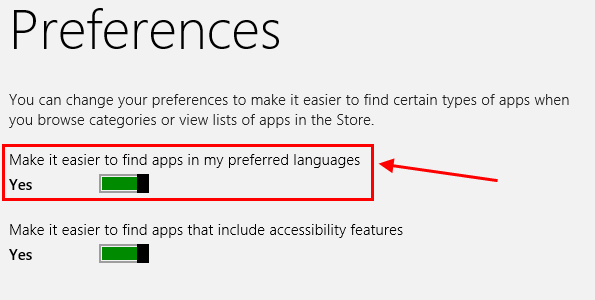 CONCLUSION
This is not an important option, but for some developers, they may want to see apps from everywhere in the world to learn from them. Enjoy!
Related Posts