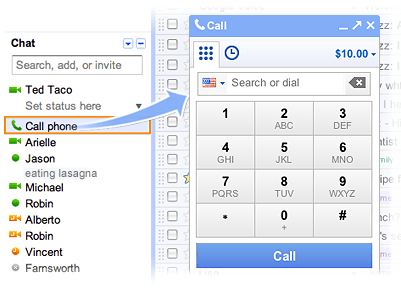 One very underrated feature of Gmail that doesn't get much publicity is the fact that you make domestic phone calls in US and Canada, completely for free. Google announced this feature back in 2010 and has extended it every year since then. 2013 looks to be no different as an announcement on Official Gmail Blog says they'll continue to offer this feature through the end of 2013. The same applies for Google Voice.
Need to make an international call? The announcement also notes that you can call the rest of the world at "insanely low rates." As a nice gesture for US military service members, they can call home for free — all they need to do is add their .mil address to their Google account.
While many people have made Skype their de-facto form of communication for voice and video calls, there will always be a time when you need to make a good old telephone phone call. And for now, Gmail is one of the more convenient ways of doing that.
Related Posts