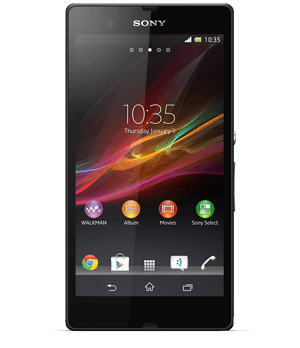 Remember when a certain Sony phone codenamed the Yuga leaked? It looks like it's now official. Well, almost official. With CES fast approaching and Sony widely expected to introduce its new flagship phones, Engadget has uncovered some official press shots of what's being called the Xperia Z (pictured above) and Xperia ZL (pictured below).
The Xperia Z and Xperia Zl were the phones codenamed Yuga and Odin, respectively. Specs of the Xperia Z have reported to be a quad-core Qualcomm processor, 2GB of RAM, 1080p 5 inch screen and LTE. While the Xperia ZL looks to be a similar phone in form factor, it does appear to be slightly smaller and with less bezel — making it possible that some of its specs might differ as well.
Sony is expected to introduce these phones at CES so for more official on the innards of these phones and what other new features they might bring, stay tuned.
[via Engadget]
Related Posts