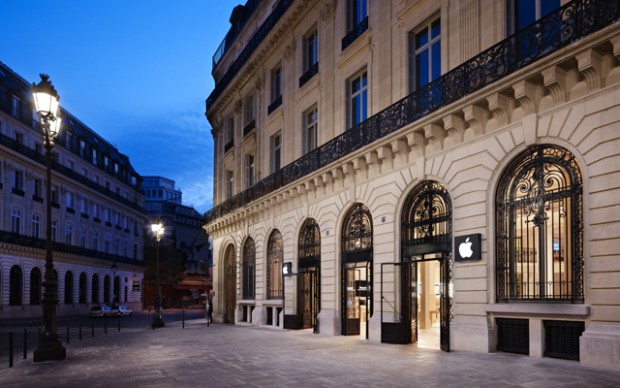 While everyone in Paris (and the rest of the world) was celebrating the new year, some thieves decided that it was the perfect time to rob an Apple Store. But not just any ordinary robbery, this one involved masked men, guns, a getaway truck and over $1 million worth of Apple products. Here are more details from a report by The Telegraph:
"Reports claimed the thieves, armed with handguns, made off with as much as one million euros (£780,000) worth of products, although police would not confirm the total, noting that the store's director was still processing the lost inventory.

Masked men forced their way into a back entrance around 9pm, three hours after the store closed, as a janitor was leaving. The janitor was "lightly injured" in the process."
There were supposedly around four or five men involved in the robbery, and they targeted the store's stockroom which explains why they were able to get away with so much merchandise. That and the fact that they had a truck.
The thieves have yet to be caught, but security videos in the area might be able to point the authorities in the right direction. This is to date, the largest theft of Apple products.
[via iDB]
Related Posts