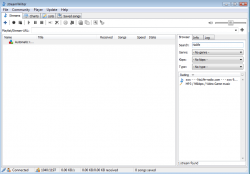 If you like to listen to a lot of internet radio, there is a good chance that you have wanted to record what you were listening to from time to time. Well now you can do that quickly and easily with StreamWriter Portable. This program allows you to record internet radio from as many streams as you want. Not only that, but you can set your program to automatically start recording when a song you like is finally streaming. Best of all, the program even gives you the ability to skip ads!
WHAT IS IT AND WHAT DOES IT DO
Main Functionality
StreamWriter Portable is a free application for Windows that allows you to record what is being played over internet radio stations. It allows you to record from multiple streams at one time (both MP3 and AAC), record songs automatically that are on your wish list, listen to the streams while you're recording, and it will even split long gaps of silence right out of your stream.
Pros
Record your favorite internet radio streams (talk shows, music, etc.)
Record from as many streams as you want at the same time
Setup a wish list, and when a song you want is being played on a stream, the program will automatically start recording it
Listen to the streams you are recording without the need for your internet browser
Offers track splitting with silence detection
Offers a function so you can manually cut the stream you just recorded into individual songs
Ads, which are detected as short songs, can be skipped
Tags are added as the music is recorded
Can schedule recordings
Completely portable
Cons
A few internet stations I searched for could not be found (very few)
Learning the basic layout and the function of each button could take a bit of time
Discussion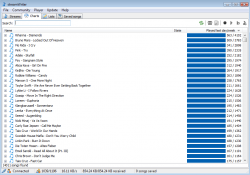 I love to listen to internet radio. Instead of turning on my regular radio and surfing for a station I may or may not like, internet radio lets me find a station that fits my taste…no matter how obscure it may be. That being said, I have found myself wishing there was an easy way to record music that I am listening to on internet radio. No, I'm not talking about programs that record all sounds being played on your computer, but something that actually provides a high quality output from an internet radio stream. Well, now there is thanks to StreamWriter Portable.
I cannot say enough good things about this program, so let's get started. First of all, it is completely portable. Once you start it up, it will ask you where you want your songs to be saved, and then you are good to go. After that, you can look at the popular stations they have listed on the right side, search by category or even search by name. To fully test the program, I tried searching for a more obscure station to see if it could find it. So I typed in NoLifeRadio, which is a station that streams video game music. Sure enough, it popped right up, no problem.
Of course, if the program just recorded everything on the station you were listening to, it would not be very impressive. What is impressive, is the fact that it will actually cut out ads. When it detects that a short song is being played, usually less than 60 seconds, it will cut that song out. Normally, all this means is that it is cutting out ads, which are usually detected as short songs. This is a feature that can be adjusted or completely turned off.
Also, if there are long gaps in between songs, this program will cut that gap out for you automatically. This is because it has silence detection as well. That being said, if you are just recording everything the station is playing, and you decide that you want to break up your stream into different songs, the program does support manual slicing as well.
Next, let's talk about your wish list. So, let's say that there is a new song out that you really want to record. Well instead of waiting around for the song to play so you can click "record", put it in your wish list. The program will then search internet radio stations, and when a song on your wish list is played, the program will automatically record it for you.
CONCLUSION AND DOWNLOAD LINK
This is a program I highly recommend for people who are looking to record internet radio stations. The program works great, and the quality of what it records is fantastic. Although there are a lot of other free internet recorders out there, this one offers more features than most of them, and it is completely free. To top it all off, the program is portable! StreamWriter Portable is donation-supported, so if you really like the developer's program you may want to kick a little donation his way.
Price: Free
Version reviewed: 4.3.0.2
Supported OS: Windows NT/98/Me/2000/XP/2003/Vista/7
Download size: 2.32MB
VirusTotal malware scan results: 0/46
Is it portable? Yes
StreamWriter Portable homepage
Related Posts