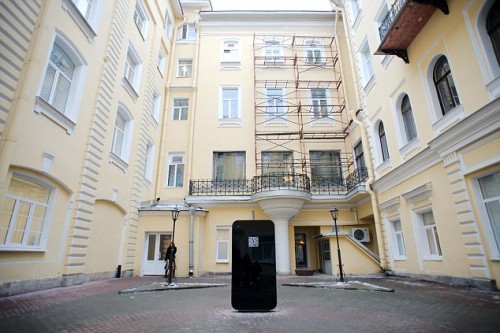 Just a little over a year after Steve Jobs passed away, Russians pay tribute to the former Apple CEO with a giant iPhone. The tribute is located in St. Petersburg, and was designed by Gleb Tarasov was chosen among 200 other entrants in a contest to decide who would design the tribute.
Unfortunately, the phone isn't an actual giant working iPhone with a touchscreen. But that wouldn't make much sense as a tribute to someone who passed away now, would it? Instead, the screen displays a photo and video slideshow of Steve Jobs' life, including marquee events and memorable speeches. It also a QR code on its back that links to this memorial website.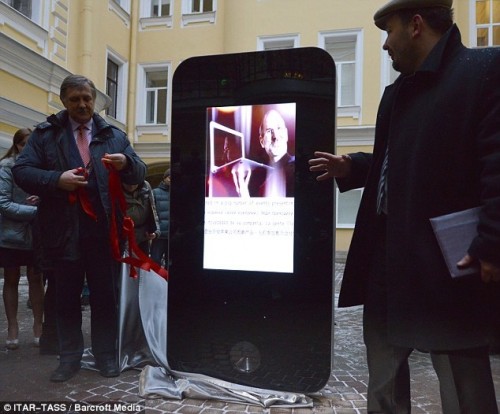 The tribute marks the 12th anniversary of iTunes and the 6th year since the original iPhone has famously revealed by Jobs in arguably his best keynote presentation at MacWorld 2007. It's interesting to see a tribute to Jobs across the world, in Russia — and whether you like Apple or hate them with all your gut, it's a testament to what the man accomplished in his life.
[Insert Mother Russia joke here.]
[via MacRumors]
Related Posts