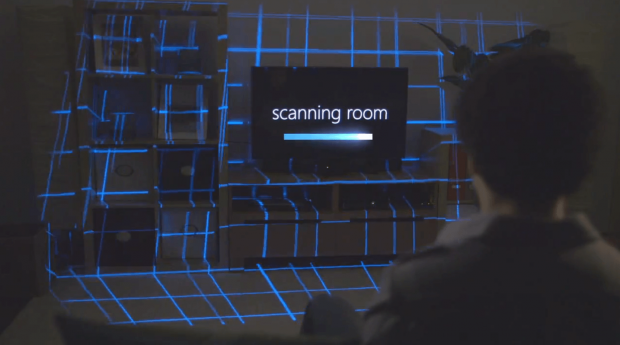 One of the more interesting things to come out of the recently concluded CES 2013 wasn't a product launch, but a hint of what's to come from in the near future. Microsoft Research showed off a quick demo of what the company's been cooking up during Samsung's keynote, and it's called IllumiRoom.
The technology enhances what you see on your TV screen by projecting additional images in the surrounding area. Imagine a video game where you're stuck in a flaming building and you can see the flames literally surrounding you, or an educational program where the entire solar system is projected around your living room — there are plenty of ways developers can utilize this technology to really enhance the way we view media. The demo used a Kinect for Windows camera and a projector to add the extended visuals, while all the effects were rendered in real-time.
Microsoft plans to show more and delve deeper into the technology at CHI 2013 in April. For now, check out the video of IllumiRoom below!
[via Next at Microsoft]
Related Posts