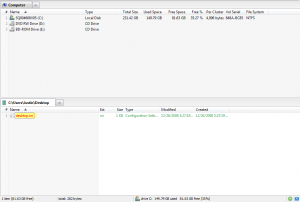 If you are like me, you love the idea of having a tabbed file manager for your Windows OS. This makes searching, moving, copying and doing work in general on any Windows platform easier. However, finding a great tabbed file manager for Windows is not easy. That is where XYplorer comes in. Now the question is, is it worth the money?
WHAT IS IT AND WHAT DOES IT DO
Main Functionality
XYplorer is a portable tabbed file manager for Windows. The program is not free, but a lot of this has to do with all of the features the program comes with. Not only is the interface very customizable, but it also gives you an optional dual pane to view. You can even set up the program to automate recurring tasks to save you time.
Pros
Completely portable
Offers tabbed browsing for easy file management
Program comes complete with an optional "Dual Pane" mode
Tons of search options allow you to search your computer quickly
Comes with a duplicate file finder
Offers batch renaming
Customize your files by colors, which makes it easier to spot the files you are looking for
Clicking on an image, video, web or audio file will bring up a preview of said file. The preview viewer is in a floating window that can be sized and moved
Setup automation for frequent tasks
Allows you to wipe out files beyond ever being recovered
…And more
Cons
Price is kind of high for a file manager
Discussion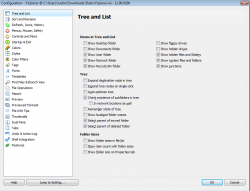 XYplorer is a great program, and it is the kind of file management system I have been looking for. It comes with more features than you can shake a stick at, and it is fairly intuitive to use. That being said, is it worth the price tag? Let's find out.
There is not much that XYplorer does not do. This is a great tabbed file manager for Windows. Not only does it offer multiple tabbed browsing, but it also offers dual pane viewing. This really makes working with files on your computer as easy as possible.
Another thing that I like about the program is how customizable it is. For example, you can change the color of certain files or file types. This makes it easier to spot certain files in long lists or keep certain types of folders easily identifiable.
The preview window is also another cool feature. When you're working with files on your computer, if you come across an image, video, web or audio file, you can simply click on it to bring up a preview. This is helpful in a number of ways. First, you don't have to load a second program just to see what that file is (which in turn saves system resources). Secondly, the preview pops up in a second window. This means that it can be adjusted and moved to where you need it.
There are tons of great features, but there is one thing holding this program back, and that is the price. I feel like it is a great program, but I am not sure if I can justify paying close to $60 for it. Not when there are other tabbed file manager programs out there you can use for free. Granted, none of the ones I have used were as nice as this one, but they also didn't cost me $60.
CONCLUSION AND DOWNLOAD LINK
In short, the program is outstanding and extremely easy to use. If the program was roughly $20, I'd recommend it in a heartbeat. However, a $60 price tag… for a file manager? That is a hard ask. The good news is that they do allow you to try the program out for a few days before buying. This way you can tell if the program is perfect for you or not before dropping $60. For me, however, I just don't feel it is worth the money. The high price is a shame, because I love the program.
Anyone looking for a freeware file manager can check out the likes of File Mind, CubicExplorer, Multi Commander, Q-Dir (4 pane file manager), and many more — there are tons of free file managers out there.
Price: $59.95
Update: It appears that $59.95 is for a license that provides free lifetime updates. For $29.95, which is a much more fair price than $59.95, you can grab XYplorer but you will not get lifetime updates for free.
Version reviewed: 11.9
Supported OS: Windows 98 / Me / NT / 2000 / 2003 / XP / Vista / 2008 / 7 / 8
Download size: 2.9MB
VirusTotal malware scan results: 0/46
Is it portable? Yes
Related Posts