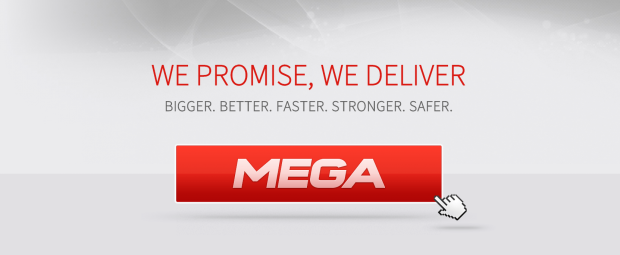 Looks like Kim Dotcom is definitely going through with launching his latest file sharing service Mega, despite its striking similarities to the ill-fate Megaupload. It's also launching soon — like this Saturday kind of soon.
Dotcom also recently revealed through Twitter that the service will be going big right away with its storage offerings, giving users a free 50GB to start with. (For comparison, Dropbox starts you at 2GB of free storage, with 500mb per referral up to 18GB.) If that really is the case when the service launches, other file sharing services are gonna have some serious competition.
After tweeting about the free storage, Dotcom followed up with an even more insightful tweet:
I think you will be very happy with the new#Mega. It's like time travel. We'll take you to the future!!!
Find out this Saturday when Mega launches if it will indeed take us to the future. Like time travel.
[via Gizmodo, @KimDotcom (Twitter)]
Related Posts