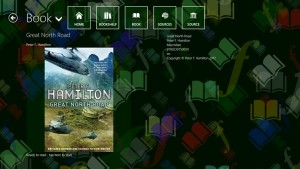 Freda is an eBook reader app. And the best part about the app is you can download thousands of book which are in open domain for free. It can act like the Calibre/iBook replacement for your Windows 8 machine. A big thing touted in Windows 8 is the amalgamation of tabs and PC. And something very important in this aspect is a good strong eBook reader. Freda though not as great as iBook can act as a replacement for now.
What is it and what does it do
Main Functionality
Freda is a free eBook reader and digital library management app.
Pros
Supports EPUB (DRM-free), FB2, HTML, and TXT format books
Download books which are in Open Domain (aka publicly freely available)
Supports many online sources like Project Gutenberg, Flibusta, and also supports Calibre
Customize the look and feel of text
Cons
Interface is cumbersome
No option to search the book or the library
No option to share the books via any Charms
No option to highlight and copy text
You can't customize or manage the book shelf
Discussion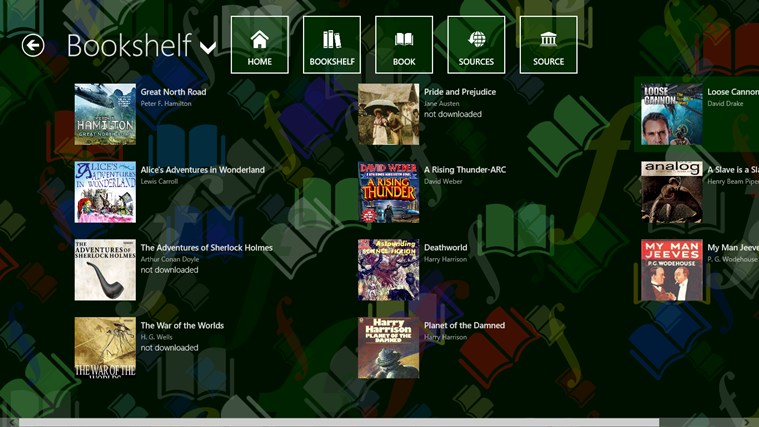 Like I said, an app like Freda is a must. There are other alternatives for this app. To begin with there are Nook and Kindle apps. But you must have an account to use them. And the other apps are not free. This app has a lot of potential. Among the apps that I have tried, this showed more promise than the others.
The app has a decent interface, and supports a few good formats, like PDF and EPUB. Yes, more formats support is always welcome. But what I felt the best part about this app is the ability to download eBooks and reading them offline. The app also supports many online resources for free eBooks, and also supports the Open Source library management software Calibre. You can browse the recommendations or search these resources for free eBooks.
You also can customize the way the text appears on the screen. There are many presets available to change the font, background, etc. Also the app supports Dyslexic people with a few features for them.
But the app has a pretty bad interface. To begin with it is very badly designed. And options to search the online resources is laggy and buggy. You also can't search your library with Charms and nor can you share using Charms bar.
And on top of all this, you don't have any option to highlight text or copy text to clipboard. There also is no option to customize and manage your personal library.
Conclusion and download link
Freda can be a great app. The developers are promising many new features, and most of the updates will clear my cons list. But, until such a time, there is no need for Freda. Though it has flashes of brilliance here and there, over all it is a big letdown. If you really need something to manage your big library just use Calibre on your desktop. As for Freda, you can give it a download and try it but for now it can't be your long term solution.
Price: Free
Supported OS: Windows 8, Windows RT
Supported architectures: x86, x64, ARM
Related Posts