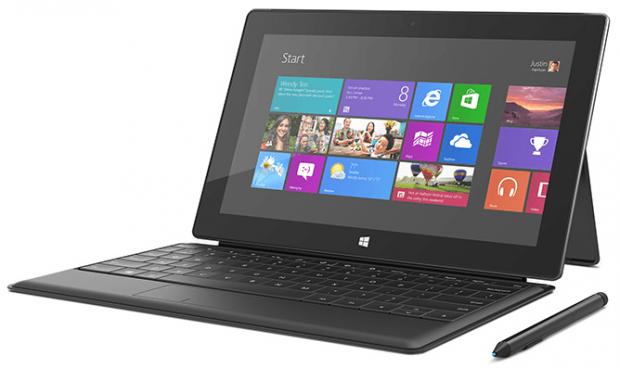 While Microsoft's Surface didn't do so well during the holiday season, it's getting another shot this February with the Surface Pro. Microsoft has announced that while they missed their January target date, the Surface Pro will be launching just a month later on February 9th.
For those of you who don't remember or for those who were simply confused, Surface Pro is the tablet that runs a full version of Windows 8. It's got a full Intel Core i5 processor in it, so you'll be able to run all your usual x86 applications on it as opposed to just those designed to run on ARM. The Surface Pro will also have pen support, and depending on just how robust its touch input is, could make it a very viable option for creators on the go.
All those added features it has on the regular comes with a price, however, physically and financially. The Surface Pro is both thicker and heavier than the Surface — but some might say that desktop apps might make the extra heft more than worth it. The tablet is launching initially in the US and Canada, but other places should be getting it in the coming weeks and months. The Surface Pro is starting at $899 for the 64GB model.
[via The Verge]
Related Posts