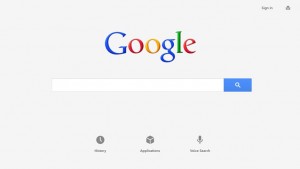 Google has become a very integral part of our lives. And in Windows 8, though Google has said that it won't develop anymore apps, there is the official Google Search app. Now if Google is doing right thing by not developing anymore apps is the subject for another article. As for this app, it provides a fast and familiar way to get information from the web.
What is it and what does it do
Main Functionality                                             
This is the official app of Google Search for Windows 8.
Pros
Voice search
Brilliant UI
Search via the Charms bar
Instant previews mode
View your searches – swipe from the top to see the sites you visited most recently, categorized by keyword.
Access all your favorite Google products from within the app
Cons
The app doesn't really provide anything new, it just uses IE to display the web version of apps
Discussion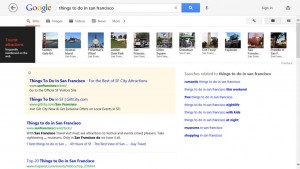 We all know it's not all hunky dory with Microsoft and Google. And with Google making announcements that it won't develop anymore apps, it makes me wonder who really is losing this war between MS and Google. Us of course. Anyway, coming back to the app. This is a very basic search app remember. And it just does that. Getting into the intricacies, it has a brilliant yet very familiar UI.
There is also Voice Search. Of course this is not as advanced as Google Now. It just can be used to search the web and nothing more. And this app didn't always show the right thing, but then again it might be my accent. I guess it is still optimized only for American English. You also can search the web via Google app using the Charms bar.
There is also instant preview mode, which shows you the previews of all the search results. Also Google has categorized your searches, you can swipe from top to see all your searches and websites arranged by keywords. And the most useful thing in the app, you can access a few Google apps like Gmail, News, Translate, etc. The web version of these apps of course.
In the cons, I don't have any complains except for one. Is this the best you could come up with Google? To begin with, in this war between Giants it is us consumers who are losing. The app clearly shows that Google hasn't put a lot of effort in making this app. All Google has done here is to just enclose their web interfaces in frame, making it nothing but just a limited web browser app. And believe it or not, it uses IE 10 for this. There is actually seriously nothing compelling here. No new functionality or better user experience. You can just stick to the browser which is more useful.
Conclusion and download link
It appears as if Google released this app just for namesake purposes. While, as you can see from the list of pros above, this app in and of itself isn't bad, the issue is the app actually doesn't provide anything more than what the Google.com offers us. In fact, this app is useless as we always keep using the browser. The only one use I can see is the search via Charms bar. This app is clearly not optimized for Windows 8 like the Bing app but rather is just a conduit to push you to Google's web apps. You can try this app if you are a diehard Google fan and want to show your support. Other than that, you can skip this one.
Price: Free
Supported OS: Windows 8, Windows RT
Supported architectures: x86, x64, ARM
Google Search on Windows Store
Related Posts