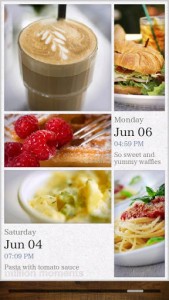 Million Moments is an application developed by Sony in an attempt to replace Google's gallery application with a more elegant solution. This app is great for those who particularly don't like the stock Gallery application due to it's questionable interface. It is also great for those who are looking to get a more natural way of viewing pictures that are important to them.
What is it and what does it do
Main Functionality
This application's core functionality is to simply display pictures. On top of that, it tries to do so in a natural and logical manner by making your captures seem more like a story rather than a random collection of images.
Pros
Easily and automatically create albums
Sort and organize photos
Expected social functions
Control which part of a photo is displayed
Cons
Slight learning curve
Cannot zoom in on photos
Cannot import photos stored on Google's servers
Discussion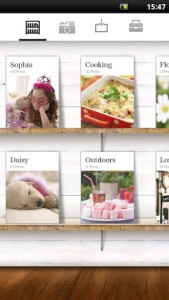 There are several photo applications out there that you can use as an alternative to Android's stock gallery. Million Moments is unique in that is offers a significantly different interface when it comes to viewing your photos. Taking a page out of Google Currents' interface, the application displays photos in a magazine style, providing a unique perspective on your photos. The photos are naturally sorted by date, which literally turns your photos into a story. You can make an album dedicated to a specific place or person, and then view all of the photos that are associated with that place or person chronologically. This allows you to see the development over time and really appreciate your photos even more.
Besides the obvious ability of being able to view your photos elegantly, Million Moments offers other features that will aid you in compiling photos. You can easily create albums without editing your photos by importing them from either your internal memory or your Facebook account. This is important because an effective photo viewer and organizer must include ways for you to add old photos in addition to new ones. You can also have albums automatically made when you take photos directly from the Million Moments application instead of the stock camera application. You can also automatically create albums by associating multiple photos with the same label. As expected, you get typical sharing options for using your photos socially.
While this application displays photos uniquely and gorgeously, there are a few downfalls. The biggest one is the fact that you cannot import photos stored on Google's servers. This is incredibly inconvenient as the majority of my photos have been taken with my previous phone and stored via Google+.  What is odd is that when you are in the stock gallery and you click on the share symbol while viewing a photo, an option for Million Moments pops up. However, clicking on it causes the application to crash. This leads me to believe that the functionality is perhaps present, but not implemented properly. This is really the only aspect that could potentially keep someone from using this application as a daily photo organizer.
Conclusion and download link
Overall, this application is incredibly gorgeous and is perhaps one of the most favorite ways to view and organize photos on Android. It seems as though my single negative experience is unfortunately the nail in the coffin for me as I cannot import the majority of my photos, making this app nearly useless. However, if you are able to achieve what I wasn't able to, then please chime in. That being said, this app will be a great companion for when I take trips or go to specific events and have the desire to take new photos.
Price: Free
Version reviewed: 1.5.04.01160
Requires: Android 2.2 and up
Download size: 9mb
Related Posts