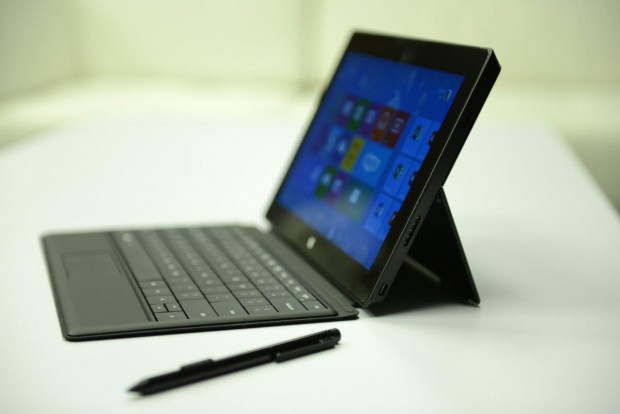 Remember that little problem with the Surface RT? You know, the one where you buy a 32GB version, come home and open your brand new tablet then discover that you can only use half of that? Well, it looks like Microsoft's Surface Pro is going to have the same problems, just on a slightly different scale.
The 128GB version of the Surface Pro will only have 83GB of free space for you to use when it ships, losing a whopping 45GB of space to things like the operating system, built-in apps and recovery partition. The 64GB on the other hand, will have only a measly 23GB of free space — around 40GB lost is huge when you're device's built-in storage is only 64GB total. Microsoft confirmed this in a statement to Engadget:
"The 128 GB version of Surface Pro has 83 GB of free storage out of the box. The 64GB version of Surface Pro has 23GB of free storage out of the box. Of course, Surface Pro has a USB 3.0 port for connectivity with almost limitless storage options, including external hard drives and USB flash drives. Surface also comes pre-loaded with SkyDrive, allowing you to store up to 7GB of content in the cloud for free. The device also includes a microSDXC card slot that lets you store up to 64GB of additional content to your device. Customers can also free up additional storage space by creating a backup bootable USB and deleting the recovery partition."
So sure, you can definitely expand your storage options by purchasing an SD card or an external hard drive. But do you really wanna find out that you have to shell out some more money after dropping $900 on your new tablet? And an external hard drive definitely takes away some portability points from the machine. There are definitely ways to free up more space on a new Surface Pro, but the problem here is that you have to.
Maybe Microsoft should just advertise them as the 83GB and 23GB Surface Pros. What do you think? Let us know in the comments!
 [via Engadget]
Related Posts