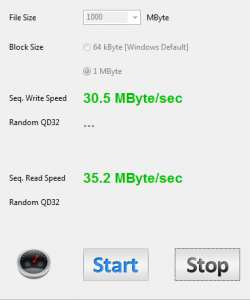 There are tons of programs out that will decipher the read and write speed of your hard disks. However, what about reading this kind of information for your CD-ROM devices or even network servers? Well, Parkdale lets you do all of this. It is not an earthshattering discovery, but it works well enough for a review.
WHAT IS IT AND WHAT DOES IT DO
Main Functionality
In short, Parkdale is a program that allows you to test the read and write speeds for different things, like your CD-ROM, hard disk, and even network servers. You can even choose your transfer rate between KB or MB.
Pros
Test the read and write speeds of your hard disks, CD-ROM devices, network servers, external drives, etc.
Choose transfer rates between KB or MB
Adjust the block size used to access the disk you are testing
Program offers two different modes: BlockAccess and FileAccess
Completely portable
Cons
Nothing groundbreaking here. Many other free programs offer the same features.
A better explanation of the information you received would be helpful for people who may not understand it.
Discussion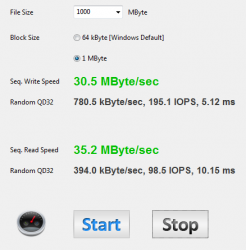 I actually really enjoyed using Parkdale, because it is not a bad program. That being said, it does not really offer me anything that I have not seen before. Either way, I usually love having a variety of programs to choose from. With that in mind, let's see how Parkdale stacks up.
The program pretty much starts like any other hard disk reader. It asks you to choose the hard disk you want to check (you can also choose a CD-ROM or network server). From there, you can choose the transfer rate (KB or MB) and then click test. From there the program will do its thing.
Once complete, Parkdale will give you a nice breakdown of the information it found. This is really helpful, but only to the people who know how to read it. I can see how this program would fail to be helpful for someone who didn't know what a good read/write speed was. You can of course look this information up online, but it would have been nice for a better explanation of the information you receive from the program.
The program does give you two different modes to try, BlockAccess and FileAccess. The BlockAccess makes sure that the test data is red from or written onto the disk directly without using the file system. FileAccess, makes sure that the test data is read or written into a normal file using the file system. Once again, if you know the difference, you see how this could be helpful. For others, we might as well be speaking in a foreign language right now as far as they are concerned.
CONCLUSION AND DOWNLOAD LINK
In general, I don't personally have a big problem with Parkdale. This program works well and provided me with some great information. However, if you didn't understand most of the review, I don't see this program being of much use to you. For everyone else, the program is free and completely portable. It is definitely worth checking out if you are looking for a new way to test your read and write speeds.
Price: Free
Version reviewed: 2.87
Supported OS: Windows NT/98/Me/2000/XP/2003/Vista/Server 2008/7
Download size: 661KB
VirusTotal malware scan results: 0/46
Is it portable? Yes
Related Posts