A few days ago we shared a stunning photo of Crater Lake National Park in Oregon. Today we have a photo of yet another place in Oregon to share with you — 'Thor's Well'.
You know that hole to China people always? Digging a hole to China? Thor's Well may very well be it… or at least someone's attempt at it! Check it out: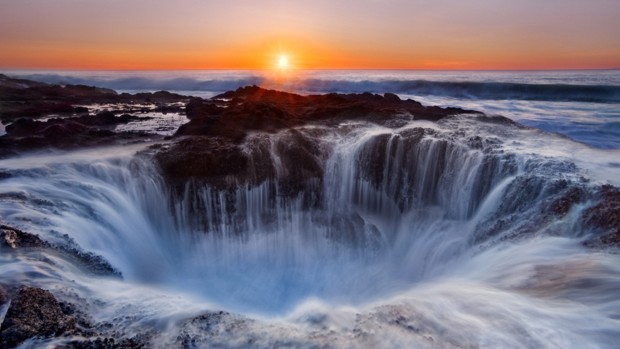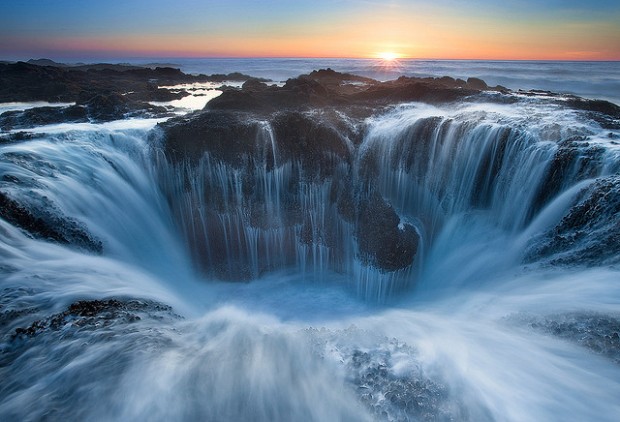 Pretty cool, no? Anyone that wants to learn more about Thor's Well should do a search for 'Spouting Horn', too — that is its other name.
[via EnvironmentalGraffita, images via Miles Morgan, Sheldon Nalos, Darren White]
Related Posts