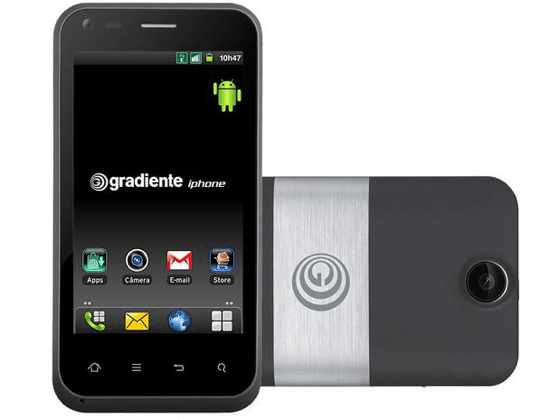 The Brazil Institute of Industrial Property has made it official: Apple does not hold exclusive rights to the "iPhone" name  in Brazil. The decision favors Android phone manufacturer Gradiente Electronica, as they can now freely use the name which they first registered for back in 2000 — way before Apple unveiled the iPhone.
While they can still use the iPhone trademark in the country, Apple has to do it while phones like Gradiente's Android-powered iphone Neo One are also floating around on the market. Apple has since appealed the decision by the INPI, and argues that Gradiente did not use the name within the legal limit of five years after it was granted the trademark in 2008. The company now has 60 days to prove that they sold a product named 'iphone' or they risk losing the trademark.
iDB notes that Gradiente may be in it for the money, possibly coming in a settlement. They note that the company actually pulled a similar legal maneuver with the PlayStation brand back in the 90s. They purchased the brand and claimed they were going to release a computer line called "Work and Play Station." But, the first PlayStation had already been out for 2 years and the Gradiente had just become the official manufacturer of the Nintendo 64 in Brazil.
Sony later went on and acquired the brand from Gradiente without too much trouble. Something tells me it probably won't be so easy for Apple — unless they fork over some dough, a lot of it.
[via Engadget, iDB, TechLinhas]
Related Posts