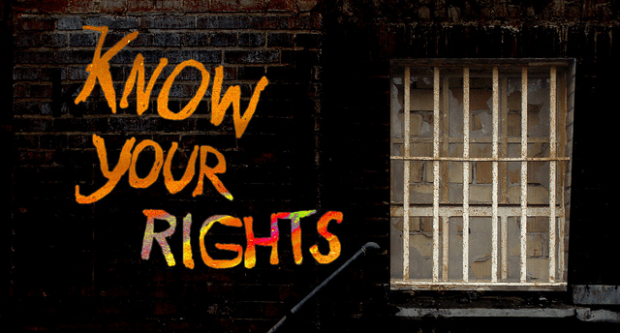 We all have probably heard of so called legal extortion cases, where lawyers acting on behalf of intellectual property owners send letters to alleged illegal downloaders and ask for money or else face civil charges in court. While those types of letters may hover on the border of questionable, they have so far not been deemed illegal. I cannot say the same for the actions of 'Internet Copyright Law Enforcement Agency'.
In the past few weeks or so, an organization calling itself Internet Copyright Law Enforcement Agency (ICLEA) sent letters to various people living in the United States informing them that "we [ICLEA] have identified illegal Internet activity involving copyright crime occurring by either you, or someone in your household such as a spouse, child, or roommate". Included in the letter are details of "a small sample of the materials that have been illegally downloaded and shared through your Internet account", including the song downloaded, file size of song, copyright owner of song, date and time of download, software used to download, and IP address downloaded from.
The letters threaten recipients that "under the United States No Electronic Theft (NET) Act, penalties for willfully infringing copyright law can include a felony criminal conviction that can result in imprisonment, and/or fines of up to several million dollars". Quoting 17 U.S.C.§506(a) and 17 U.S.C. § 504(c)(2), the letter states the recipient can face up to five years in jail and $250,000 penalty if convicted of a criminal act and $150,000 penalty per infringement if found guilty of a civil crime.
However, out of the generosity of their hearts, ICLEA provides recipients with "an opportunity to settle this matter" by paying a "sum of $495 to avoid any potential further action from being taken against you [the recipient]". The money is supposed to be paid via check or money order made out to "Net Tech Division/Internet Copyright Agency" and sent to "Internet Copyright Law Enforcement Agency Net Technology Division
1455 Pennsylvania Ave NW, Suite 400 Washington, DC 20004".
It isn't entirely clear if the accusations made by ICLEA are based on fact (e.g. IP harvesting from P2P networks) or simply traditional extortion, accusing as many people as possible with hopes of something may stick. However, as ArsTechnica points out, at least one recipient of the letter has publicly acknowledged that she downloaded the song the letter alleged, so there may be some truth behind the accusations.
In any case, it doesn't really matter if the accusations of illegal downloading are accurate or not. Because this is nothing more than a scam.
In the United States only law enforcement officials can charge people of criminal crime. ICLEA is not a law enforcement agency and thus has no legal authority to threaten people with criminal charges. In fact, impersonating a law enforcement official is a criminal crime in the United States. So the people behind ICLEA themselves can potentially go to jail for this scam.
It looks like ICLEA quickly realized the mistake they made because prior to this scam being made viral on the Internet, their website stated:
The Internet Copyright Law Enforcement Agency is an international organization that helps to enforce copyright laws on the Internet worldwide by informing potential copyright law violators regarding the serious criminal and/or civil liability they may face, and providing them with an opportunity to help them comply with copyright laws.
Now their website says:
Effective immediately, the Internet Copyright Law Enforcement Agency has ceased operations. Please disregard any notices you received from us, and please do not send us any payments.
I think the best way to sum up this whole incident is with one word: idiots.
[via ArsTechnica, image via Erix]
Related Posts