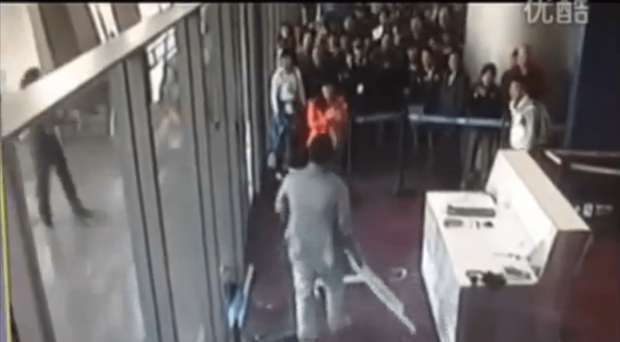 If there's one video that the Chinese government probably wants blocked by its Great Firewall, it's this latest one that's been making the rounds on the Internet today.
The video shows Chinese official Yan Linkun wrecking havoc in an airport in Kunming. Linkun and family reportedly missed their second flight of the day, and when he arrived at the gate and was refused entry, began to destroy computers and attempt to break the glass doors.
It's also been reported that Linkun will be punished by his local political office and was also suspended from his vice chairman position at a mining company.
This just goes to show that you're probably not gonna get away with things like this in public these days. With almost every single smartphone equipped with a camera and surveillance cameras present, it's no surprise that this official's behavior was caught on video and now he has to face the consequences.
[via Businessweek, The Verge]
Related Posts