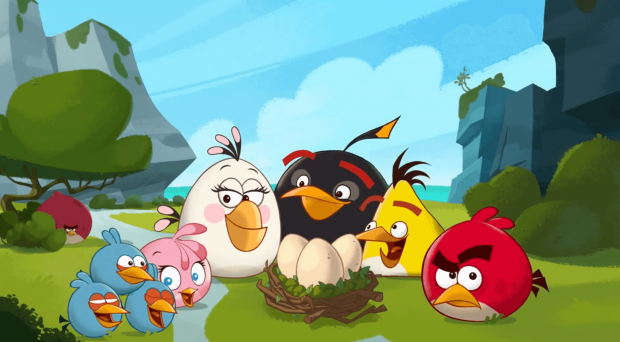 When Rovio announced that the Angry Birds cartoon would begin airing on March 17th, there were probably two things on your mind: watch the cartoon like Rovio wants you to or ignore it. It looks like we're not getting much of a choice in matter, as Rovio has also announced the Angry Birds Toons series will be airing on pretty much every screen possible!
The first and probably most clever way the company is getting people to watch is that they will be updating every Angry Birds app before the show launches with a Toons channel button. Which means that everyone with an Angry Birds game on their phone or tablet will be able to push this button every week and watch the show on-demand.
The show will also be available on a number of video on-demand providers like Roku, Comcast, Xfinity on Demand, and Smart TVs.
Not connected to the Internet? No problem! Rovio's not forgetting the more traditional TV viewers as the show will also be on FOX8 in Australia, JEI TV in Korea, ANTV in Indonesia, Cartoon Network in India, MTV3 Juniori and MTV3 in Finland, the Children's Channel in Israel, 1+1 networks in Ukraine, Gulli and Canal J in France, SUPER RTL in Germany, TV2 in Norway, Canal 13 in Chile and Gloob in Brazil.
Here's Rovio's announcement about  the app updates, which also gives another look at what you can expect from the show:
At this point, we might as well watch it. There's no escape!
[via Rovio]
Related Posts