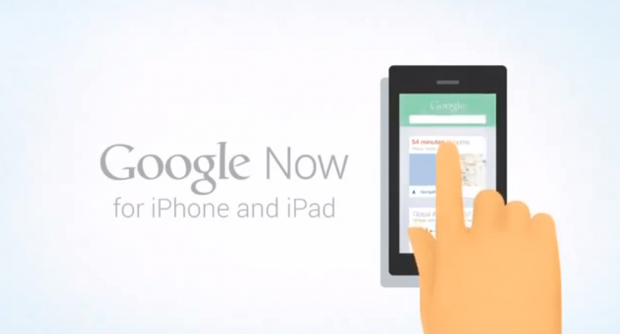 Google Now is currently available on Android handsets. But the last time we heard about it, there were signs pointing to a desktop version. Now, it seems that clear that Google intends to bring the feature to more even more devices as a leaked video online is clearly a promo for an unreleased, unannounced and up to this point unheard of version of Google Now for iOS. The original video has since been pulled, but you know what happens when something hits the Internet:
As evidenced by the video, and the current state of Apple-imposed limitations on iOS, Google has had to go with a different implementation to bring Google Now to iOS. While the Android version is basically built as part of the OS, the iOS version will be accessed by swiping up from the Google Search app. This isn't as convenient as its Android counterpart, but it's definitely better than not having the feature at all.
So far Google Now is available on Android, but is now reportedly making its way to Chrome OS, the Google Chrome browser and apparently iOS devices.
[via MacRumors]
Related Posts