It's funny how we can forget even the most intense memories with time. And then, once forgotten, those dormant memories can be fully reawakened within an instant just by looking at an old journal entry or a photograph. There's nothing better than finding old photos from your youth and remembering nights and days you'd thought you'd forgotten. If you want to simulate the experience of re-discovering an old photo, there is a very interesting new app called ThrowBack that you might want to check out.
What is it and what does it do
Main Functionality
In an era where our photographs are overexposed on countless sharing platforms, ThrowBack provides a unique opportunity to forget your memories so they can be remembered again. Rather than being saved to your camera for immediate viewing, ThrowBack takes a picture, and then arranges to send it to you via email at some date in the future. The timing can be random, and will be anywhere from 1 month to 5 years from the date the photo was taken.
Pros
Send either existing photos from your camera roll, or capture new photos
Select a random "return" date for your photos, or select a calendar date
Photos can be sent to just you, or a group of people along with a message
App is very simple to navigate
Great way to commemorate or memorialize certain important events
Cons
The earliest you can send a photo is one month ahead
App does not keep a list of photos you have sent in the past, or even a list of dates when you set up ThrowBack requests
No ability to edit or add filters to photos from within the app (you can, however, send such photos from your Camera Roll)
Discussion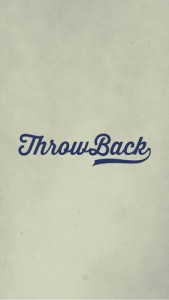 I'm a big fan of apps that let you send a "time capsule" to yourself. It wasn't so long ago that I was checking out a somewhat similar app, HiFutureSelf, which lets users send messages, reminders, notes of encouragement, and more to their "future self."
However, unlike HiFutureSelf, ThrowBack lets users send pictures, rather than just plain text. You can send new photos, or old photos from your Camera Roll. Select your photo, pick a date when you want it sent to you, and you're done. It can be sent to any number of people, and a message can be included to provide context for the image.
One thing that this app should consider adding in a future update are some very basic photo editing tools. For people who want to send brand new pictures from within the app, it is important to offer a few minor tools to make sure that those memories are preserved beautifully. A few filters and maybe a red-eye reducer would be a nice touch to an already solid app.
Conclusion and download link
If you love getting surprises in the mail, ThrowBack is the photographic equivalent of receiving a package in the mail that you forget that you ordered. It's a charming idea, and it's nice that you can send images to just yourself, or to a group of friends. If you like your photography apps to have a cool twist, this is the app for you!
Price: Free
Version reviewed: 001
Requires iPhone/iPad/iPod touch, iOS 4.3 or later
Download size: 6.5 MB
Related Posts