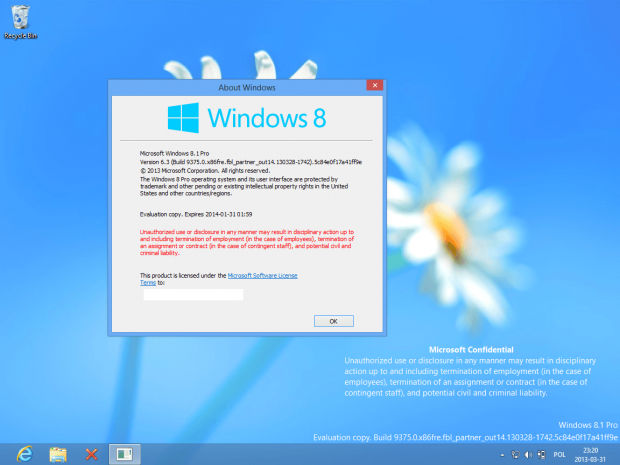 Last week we heard murmurs about Windows Blue being shown off to the public by Microsoft this June. Now a screenshot by an anonymous user going by the name 'Kacper.K' indicates Windows Blue may actually be Windows 8.1.
Check out the screenshot above. You can clearly see it state "Microsoft Windows 8.1 Pro", which is where the whole idea of Windows Blue being Windows 8.1 is coming from. While this is, after all, an unsubstantiated rumor, this is inline with previous rumors that Microsoft plans on moving to an yearly refresh cycle for Windows. If Microsoft is in fact moving to yearly releases of new versions of Windows, it would make sense to label that as incremental upgrades (with, hopefully, incremental upgrade prices) as opposed to whole new versions.
Let's see what happens.
[via Engadget, image via WinForum]
Related Posts