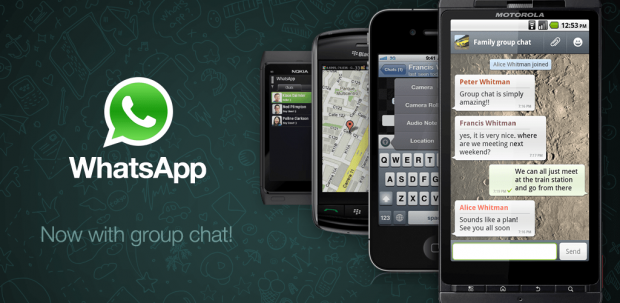 Recall that rumor last month about Google combining all its chat platforms under one roof of Google Babble? Yeah, well, that rumor has just been supercharged with a rumor that Google might purchase WhatsApp, the developer of the insanely popular instant-texting WhatsApp Messanger.
Quoting "an inside source", Digital Trends is reporting Google has been in negotiation with WhatsApp for four to five weeks. So far the purchase price is "close to" $1 billion but the inside source says WhatsApp is pushing for more. Seeing as WhatsApp has an estimated over 100 million active users (many of who, by the way, pay an yearly fee to use the app outside of the first free year), my guess is Google will surpass that $1 billion bid… especially if the likes of Facebook get involved and a bidding war happens.
Aside from that we don't have many more details regarding this purchase. However, I do have advice for WhatsApp: don't push too hard because there are plenty of other instant-texting fish Google can go after, such as Viber and KakaoTalk; however, keep in mind your success will attract other suitors, too, so don't let Google strong-arm you.
[via Digital Trends]
Related Posts