Remember the article on DVDFlick I wrote way back when? Well ZC DVD Creator Platinum is a commercial program which does pretty much the same thing as DVDFlick: with ZC DVD Creator Platinum you can author DVDs. More specifically, here is the full list of features for ZC DVD Creator Platinum v6.3.8:
Video source support AVI, DIVX, XVID, RM, RMVB, MPEG, MPG, VCD, SVCD, WMV,   ASF, ASX, SWF, MOV/DAT, FLV(Flash Video), 3GP( 3gpp, 3gp, 3gp2), MP4(mp4, mpeg4), Nullsoft Video(NSV),AVS,     Decrypted DVD File(VOB), MKV, DV video, mts, m2ts, formats.
Video trimming and split cut edit-able.
Video file playback preview.
Any video scene image specifiable to be DVD Menu thumbnail image.
Themed menu templates and customize your own Hollywood-style DVD menus.
DVD Menu Background audio specifiable as your will.
DVD Menu Background image specifiable as your will.
DVD Menu item short description editable.
Create and burn DVD-5 DVD movie and DVD-9 DVD movie.
World-class video encoder guarantees that you will always get the best    picture quality DVD movie within one hour.
Automatically select Nero burning engine if you installed full copy Nero later 7.2.0.0
Support NTSC and PAL TV system.
Support widescreen (16:9) and standard TV (4:3).
Advanced dolby digital audio,give your movie theater quality sound.
Automatically match a broad range of DVD-R/RW and DVD+R/RW burners.
Burn DVD-Video compliant Disc that playable on any car or home DVD player.
Burn DVD Movie image files on hard disk to DVD Disc directly.
Easy to Check DVD Writer Device detail information.
Erase writeable DVD Disc directly.
Shutdown computer automatically when job is done.
Create your own DVD on disk as you will.
Reliable burning engine integrated.
User-friendly interface for edit, author & burn, just one click to create DVD movie.
The freebie I am talking about today is v4.5.8 not the latest v6.4.7 so many of the features you see above are not available in this freebie. To be completely honest, because I am juggling too many things at the moment, I have yet to comb through ZC DVD Creator Platinum to see exactly what are the differences between v4.5.8 and v6.3.8 and the developer does not really provide much of a changelog. However I did notice in v4.5.8 only .AVI, .DIXV, .DIV, .XVID, .MPEG, and .MPG input video formats are supported – popular formats such as .WMV, .MP4, .FLV, .MOV, .RM and more are not supported in today's freebie.
Furthormore, keeping with the "Ashraf is kind of busy right now" theme, I have not explicitly compared ZC DVD Creator Platinum v4.5.8 to DVDFlick to see which one is better in terms of DVD burning speed and output DVD quality so if anyone has any input on the matter, please post below. I can say, though, since DVDFlick supports a lot more input vidoe formats, you may just end up sticking with it instead though I do like ZC DVD Creator Platinum's DVD menu creations feature better than DVDFlick.
ZC DVD Creator Platinum works on Windows XP, Vista, and Win7. To get ZC DVD Creator Platinum v4.5.8 for free, follow these directions:
Click "LOS!" after you have entered your e-mail. Now take note by entering your e-mail, you are signing up for Winload.de's newsletter so you are bound to get regular e-mails for them. If you don't want regular e-mails from them (the e-mails will be in German), feel free to use the anti-spam services of Mailinator, 10MinuteMail, or Trashmail.

NOTE: The promotion is by a German website but the program itself will be in English.
Check the inbox of the e-mail you entered. You should have an e-mail from "Winload.de <Newsletter@newsletter.winload.de>" with the subject of "

Anmeldebestätigung des Winload Newsletters". In the e-mail there is a link which you need to click on (or copy + paste in your browser) and visit:

Visit the URL.
At the page that loads after you click on the link, you will find a download link and your registration code: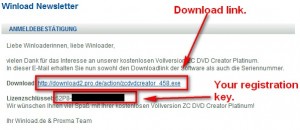 Download the program and copy your registration key.
Install ZC DVD Creator Platinum.
After installation, run the program, and register it: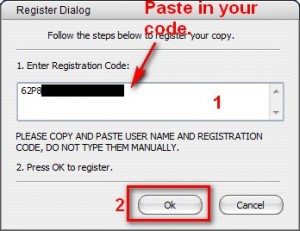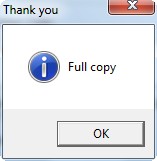 Enjoy your new full version of ZC DVD Creator Platinum: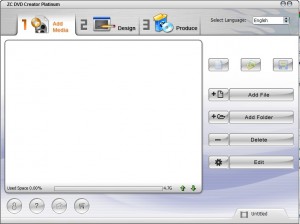 Thanks amozai and gHacks.net!
Related Posts