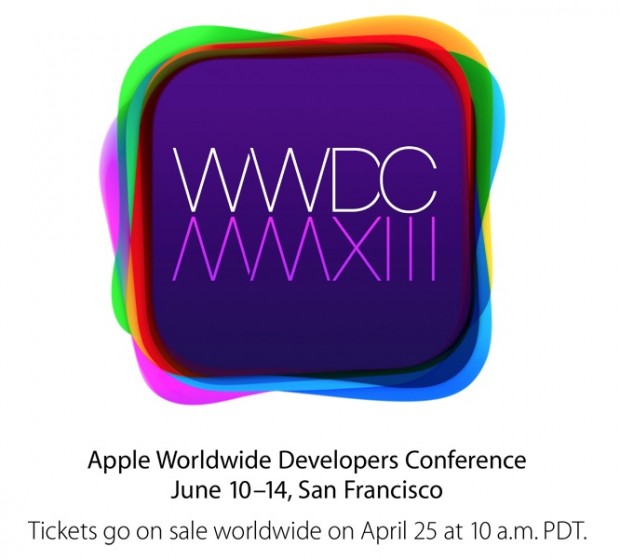 Apple has officially announced that their yearly Worldwide Developers Conference will be held from June 10-14 at its usual venue — Moscone West convention center in San Francisco.
Unlike previous years, Apple did not put tickets on sale at the same time as the announcement, but used it to notify developers that the tickets would be going on sale the next day. This allows developers to have an equal chance at purchasing tickets, but it doesn't guarantee that it will be any easier than previous WWDCs. MacRumors notes that tickets for WWDC 2012 sold out in less than two hours. And speaking of tickets for the event, they will be priced at $1599.
Apple's senior vice president of Worldwide Marketing, Phil Schiller also confirms that new versions of iOS and OS X will be debuting at the event:
"Our developers have had the most prolific and profitable year ever, and we're excited to show them the latest advances in software technologies and developer tools to help them create innovative new apps. We can't wait to get new versions of iOS and OS X into their hands at WWDC."
As with many Apple announcement images, there is always a hint of what's going to be announced hidden somewhere. But it's hard to tell from this year's image, if there's any hint at all. The fabled colored iPhones maybe?
This is a significant event for Apple, as stocks have been falling and competitors have been knocking it out of the park. It might not be hyperbole to say that the company's future is riding on this event, and whatever else they might announce. Stay tuned!
[via MacRumors]
Related Posts