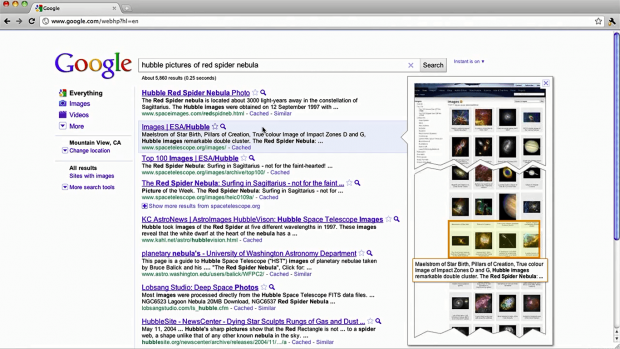 Instant Preview on Google Search is the feature that allows you to view a preview of a website shown in search results without actually going to the website (see screenshot above). While it is not known if this is a permanent or temporary change to Google Search, it appears that Google has disabled the Instant Preview feature on Google.com and related international domains.
Aside from disabling Instant Preview, Google has also hidden "Cached" and "Similar" links inside a drop-down menu: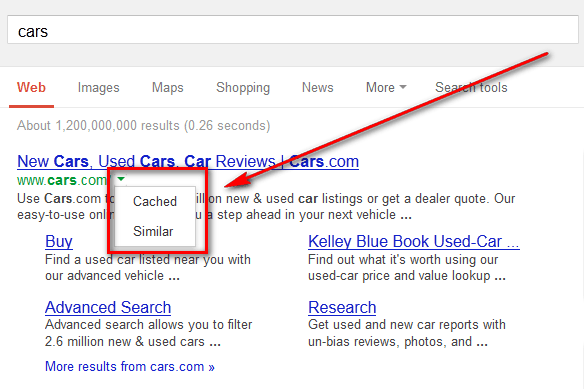 While there is yet to be an official post or response by Google in regards to this change, Google did tell TechCrunch that "We're constantly making changes to the layout and features of the search results page" which basically does not help in trying to determine if this change is permanent or not.
Stay tuned for more updates.
[via TechCrunch]
Related Posts