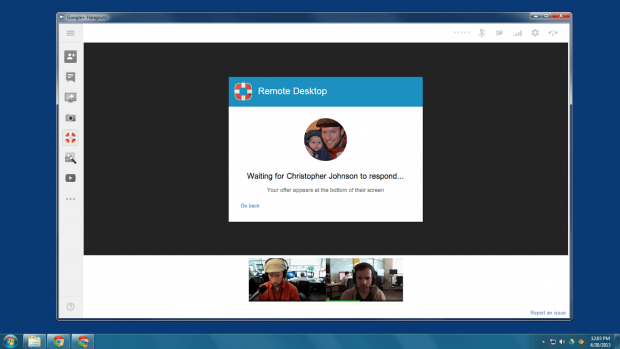 Hangouts on Google+ just got a whole lot more useful. Google has released a new Hangouts app called Hangouts Remote Desktop, making long-distance tech support easier and accessible for Google users. Essentially Hangouts Remote Desktop allows you to take control of the other person's computer; the app is powered by the same technology and functions just like the company's previously available Chrome Remote Desktop.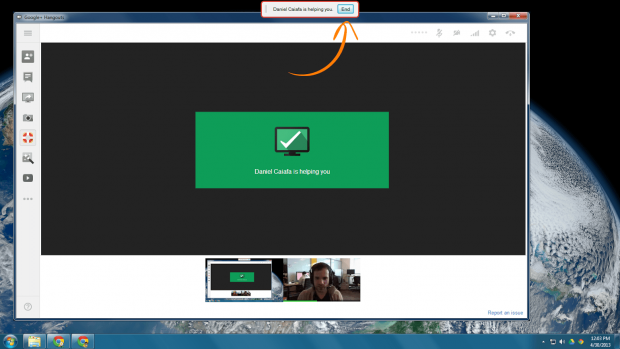 Adding the feature to Hangouts also makes a lot of sense because you'll be able to hear and see each other during the whole process since you're already video chatting. This gives it a leg up over similar services that might not have all the social features that Hangouts allow. Oh, that and it's free of course.
It's also pretty easy to set up. Just start a Hangout, then go to "View More Apps > Add Apps > Hangouts Remote Desktop." Add the app and you're ready to go!
Now you can help friends or family with all their computer woes on Google+ Hangouts. Then again, if you are using Google+ then you probably have more things to worry about than a messed up computer of a friend or family. …I kid, I kid. Sort of.
[via Daniel Caiafa (Google+), The Verge]
Related Posts