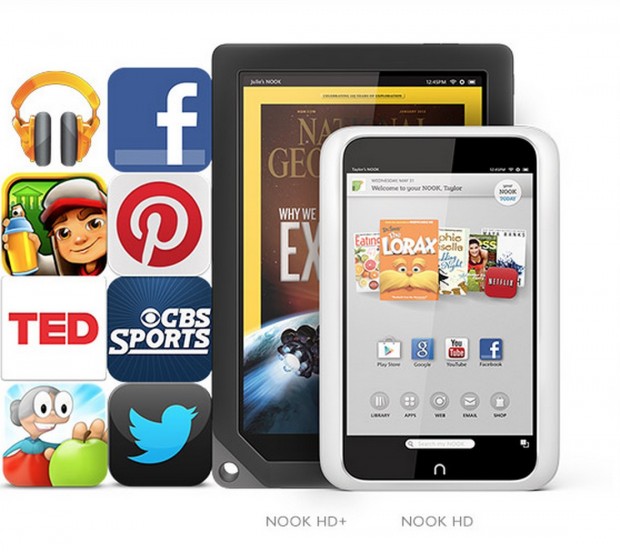 Internal documents obtained by TechCrunch have revealed that Microsoft may be planning to buy Nook for $1 billion. More specifically, they'd like to purchase the digital assets of Nook Media LLC, which would include the entire ebook and device ecosystem.
According to the report, this move makes sense for Microsoft and is highly likely considering the fact that the company already invested $300 million in Nook Media back in 2012 when it spun off from Barnes & Noble. The deal was for Nook to develop content for Microsoft's Windows 8 devices, making this the next step in that relationship.
Also revealed in the documents are plans by Nook to discontinue its Android-based tablet business by the end of the 2014 fiscal year. Instead, Nook content would be "distributed through apps on third-party partner devices." Put both together and it seems almost certain that we'll be seeing this acquisition take place.
Acquiring a large content library through the purchase of Nook would give Microsoft a big boost if it intends on keeping up with the likes of Apple, Amazon and Google.
[via TechCrunch]
Related Posts