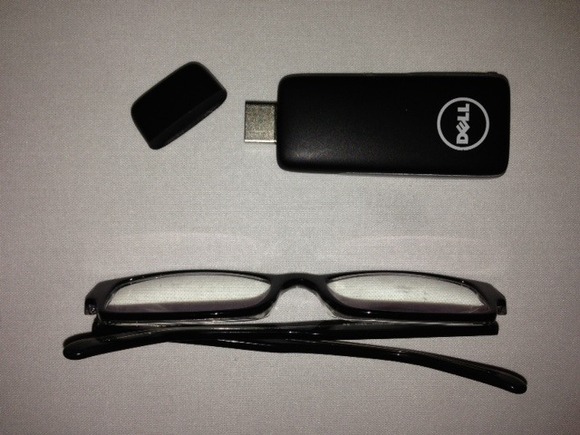 Dell's Project Ophelia has resurfaced, and it's sounding a little less ambitious than the last time we heard from it. When rumors first dropped regarding Ophelia, it was pegged as a pretty crazy little device — users were supposedly going to be able to run all the major operating systems on a computer that was basically the size of a USB stick. That's Windows, Mac OS X, Google Chrome OS and some custom cloud solutions from Dell, all from a thumb drive. Even crazier, the whole thing was supposed to run all these through virtual instances in the cloud.
Now, Ophelia is basically an Android computer and targeted as a cheaper alternative to a PC or tablet. You'll be able to plug it into any display's HDMI port (TV, computer, etc.) and run the large selection of apps on Google Play, but because it's Android-based, it also means you can basically turn it into a PC, gaming console or media-streaming device — with the added benefit of it fitting in your pocket. It'll also come with PocketCloud, which will allow you to access files stored on PCs and mobile devices.
Dell is also pushing the device to enterprise customers, and Ophelia comes with features that should make it a viable option. The Cloud Client Manager will allow system administrators to see users' locations and what they're doing with Ophelia, as well as wipe the device clean if it gets lost.
The company is going to demonstrate Ophelia at the Citrix Synergy conference in Los Angeles next week. It'll be available on Dell's website and start shipping sometime in July for $100.
What do you think of Project Ophelia? Let us know in the comments!
[via PCWorld]
Related Posts