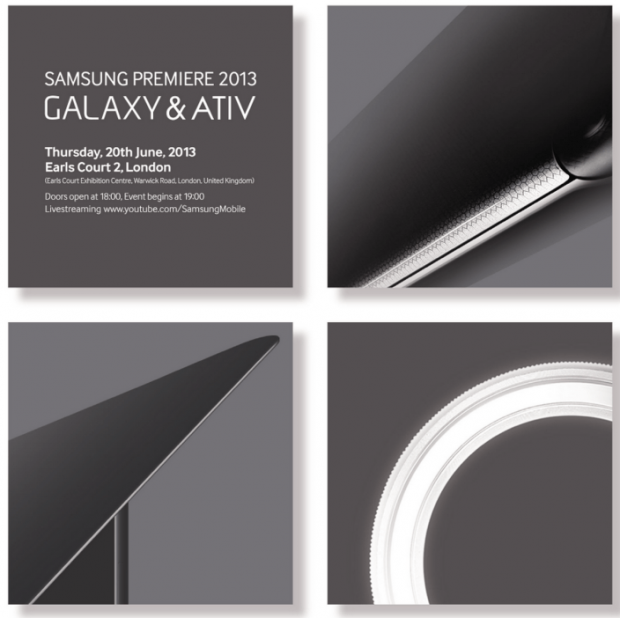 Samsung has just announced that they will be holding an event on June 20th in London. From the invite, shown above, it appears that the event will cover both Android and Windows Phone devices. As it says "Galaxy & Ativ" and we all know that "Galaxy" is their Android brand of devices and "Ativ" is their Windows Phone brand of devices. We've also seen quite a few Galaxy devices rumored that we might see on June 20th. But I wouldn't expect too many US devices, since the event is indeed in London.
We could be seeing the Galaxy S4 Mini, Galaxy S4 Zoom and maybe the Galaxy S4 Active. All of which have been very active in the rumor mill as of late. Then there's the Galaxy Tab 3 line that should be coming out later this year that we may see on June 20th as well.
Right now, we don't really know what to expect from Samsung, but they don't just hold an event for a mid-range device. So we should expect something rather interesting. What are your predictions for this June 20th event?
[via Samsung]
Related Posts